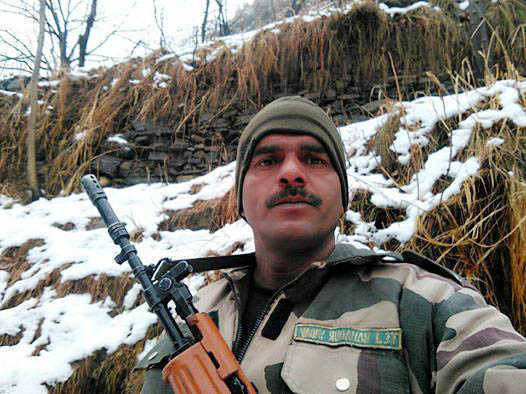 Tribune Web Desk
Chandigarh, March 30
Former BSF jawan Tej Bahadur Yadav, who was sacked from service after he spoke about poor quality of food being served to the forces, plans to contest the Lok Sabha election as an Independent candidate from Varanasi constituency in Uttar Pradesh against the Prime Minister.
Yadav said that "he was approached by several parties to join them", but he would contest as an Independent.
While speaking with the media, he said: "I want to highlight how the government has failed forces, especially the paramilitary forces. The PM is seeking votes in the name of jawans, but the CRPF men killed in Pulwama are not even given the martyr status by the government."
Yadav alleged: "I was being harnessed by the administration in Varanasi while filing my nomination, so I decided to apply online," adding that I have support of the locals in the holy city.
Bahadur is a resident of Rattan Kalan village in Haryana's Narnaul district.
Top News
Jammu and Kashmir Lieutenant Governor Manoj Sinha and politi...
Cops say case cracked within three days with the arrest of a...
Indonesia football association suspends league to investigat...
Samajwadi Party patron is under treatment in Gurugram hospit...
DGP dismisses Mansa CIA Incharge, FIR registered against err...