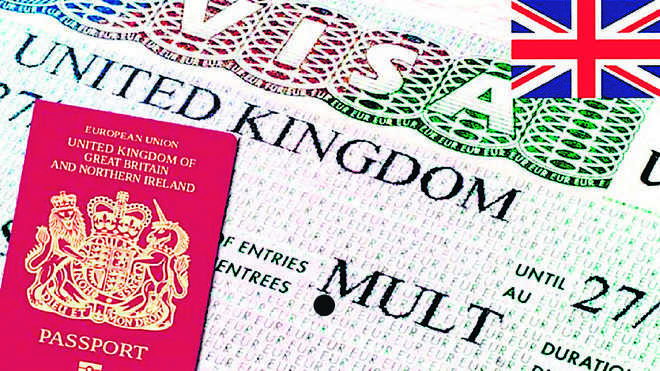 laxmi@tribune.com
New british 'graduate route'
The 'graduate route' will allow international students with at least undergraduate degree to switch to skilled work and stay on in the United Kingdom
The eligibility will begin for students entering the United Kingdom in the 2020-21 academic cycle
With the move, UK government aims to help recruit and retain the best and brightest global talent
52% of the total Tier 2 visas (work visas) in the United Kingdom are taken by Indians
Sandeep Dikshit
Tribune News Service
New Delhi, September 11
Despite an avowedly anti-immigration government, London is easing norms that will allow students to stay on for an additional two years after completing graduation. The move should benefit Indian students as 52 per cent of the total Tier 2 visas (Work Visas) in the UK are taken by Indians.
The "graduate route" will allow for international students with at least undergraduate degree to switch to skilled work and thus stay on in the UK. The eligibility will begin for students entering the UK in the 2020-21 academic cycle.
"The new 'Graduate' route will be open to all international students — including those from India — who have valid UK immigration status as a student and have successfully completed a course of study in any subject at undergraduate level or above at an approved UK Higher Education Provider. The visa will allow eligible students to work, or look for work, in any career of their choice, for two years after completing their studies," British Deputy High Commissioner to India Jan Thompson said today.
She said this move built on UK Government's action to help recruit and retain the best and brightest global talent, as well as opening up opportunities for future breakthroughs in science, technology and research and other world-leading work that international talent brings to the UK.
Visas in many of these categories were eased earlier in the year as the UK tries to work its way out of a shortage of professionals in specific sectors. These include specialists in STEM (Science, Technology, Engineering, Mathematics). The easing of visa norms is a reversal of then UK Prime Minister Theresa May's immigration rules of 2012 that had reduced post-education stay for international students with the Conservative Party leader at one stage asking India to take back its students.
The British Government has also scrapped restrictions such as a PhD for Tier 2 visa, the main immigration route for working in the UK. "The route is non-extendable and does not count towards settlement. However, graduates who find an appropriate job and meet the requirements will be able to switch to skilled work, which is a route to settlement. Those who graduate and whose leave expires before the route is introduced will not be eligible for it," said senior British High Commission official.