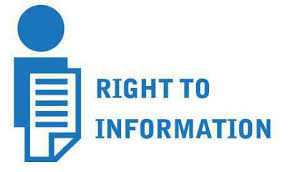 editorial@tribune.com
Ishfaq Tantry
Tribune News Service
Srinagar, October 7
The Union Home Ministry has said it has no papers related to the restrictions imposed on telecommunication in J&K.
The ministry has also denied information with regard to widely reported arrests and detentions of politicians and activists who are residents of J&K in reply to an application made under the Right to Information (RTI) Act by a an activist.
Three weeks after the Central government revoked the special status granted to J&K, Delhi-based RTI activist Venkatesh Nayak, who is also the programme head, Access to Information Programme at Commonwealth Human Rights Initiative, had sought information from the Ministry of Home Affairs, wherein he had asked for "a clear photocopy of any order(s)/direction(s)/instruction(s) issued for suspending Internet and telecom services in Jammu and Kashmir in August 2019". In the same RTI application, he had also sought information on a clear photocopy of any order(s)/direction(s)/instruction(s) issued in July-August 2019 for detaining or arresting leaders and members of all political parties currently active in Jammu and Kashmir. "It is informed that the information sought by you is not available with the Central Public Information Officer (CPIO). It is important to note that only such information can be supplied under the Act which is available and existing and is held by the public authority or is held under the control of the public authority. However, the information might be available with the Director (S-JK) and the CPIO, MHA. Hence, the application is being transferred to Director (S-JK) and CPIO, MHA under Rule 6 (3) of the RTI Act, 2005," Director (J&K) and CPIO, Ministry of Home affairs, Department of Jammu and Kashmir Affairs, said in his reply dated September 17, 2019, to the RTI application. On the other hand, Director (S-J&K) and CPIO, in his reply, said the "information sought" by the RTI activist "is not available with the undersigned and may be treated as NIL". "However, the information might be available with state government of J&K. It is also informed that your application cannot be transferred to the state government as the RTI Act, 2005, is not applicable in the state of J&K. It is advised that you may, if eligible, seek information directly from the state government under the Jammu and Kashmir Right to Information Act, 2009," the reply by the second CPIO said.
"Any order imposing curbs on travel and telecommunications will at least be copied to the Home Ministry in which the J&K division is housed, if not actually directed by the MHA. So the CPIOs' replies that they have no information about the curbs imposed and the arrests and detention of residents of J&K are not based on truth and reality," the RTI applicant said.