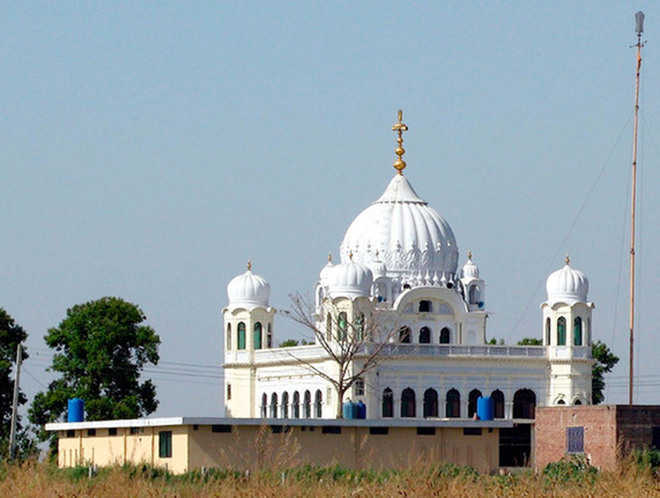 Ravi Dhaliwal
Tribune News Service
Dera Baba Nanak, October 21
Despite their political differences, sarpanches of all 253 villages in this Assembly constituency have displayed a rare show of unity by agreeing to provide free accommodation to thousands of devotees who start arriving in the town daily once the Kartarpur corridor opens.
Officials are working on 1:3 ratio — this means, for every pilgrim who crosses over to Kartarpur, he/she will be accompanied by three persons who will stay back in the town.
The city has a population of 10,000 people. With 20,000 visitors expected daily, the authorities are faced with the challenge of handling such a huge rush. In addition, 5,000 officials and policemen are expected to be in the town on November 9, when Prime Minister Narendra Modi, Chief Minister Capt Amarinder Singh and all 117 Punjab MLAs will be present for the inauguration.
"Had the sarpanches not come to the rescue of authorities, the town would have been bursting at its seams," said Ranjit Singh, sarpanch of Arlibhan village. Cabinet Minister and local MLA Sukhjinder Singh Randhawa had convened a meeting of Congress sarpanches at his native Dharowali village last week where they discussed the problem being faced by the administration. "Realising that the reputation of the town was at stake, the village heads agreed on opening their doors to pilgrims. They assured me not even a single devotee would go back unattended," said the minister.
Randhawa then reached out to SAD sarpanches who, too, agreed to play host to the pilgrims. In fact, the Akalis went a step further — allowing devotees coming from faraway places to stay overnight.
"The corridor does not differentiate between political affiliations and this is perhaps its biggest takeaway," said Randhawa. Even now, villagers bring in food and beverages for devotees who come to the 'Darshan Sthal' everyday to have a glimpse of the Kartarpur gurdwara through binoculars.
DC Vipul Ujwal said they were earlier planning to make board and lodging arrangements at government schools in the vicinity of the town. "I was to discuss the matter with Secretary (Education) Krishan Kumar during his visit to Gurdaspur tomorrow. With the sarpanches' gesture, the plan has been put on hold," he said. Capt Amarinder Singh will inspect the facilities in the town and at the corridor on October 24.
Sarpanches to the rescue of authorities
With 20,000 visitors expected daily, authorities were faced with the challenge of handling such a huge rush… Had the sarpanches not come to the rescue, the town would have been bursting at its seams. Ranjit Singh, arlibhan sarpanch
Top Stories