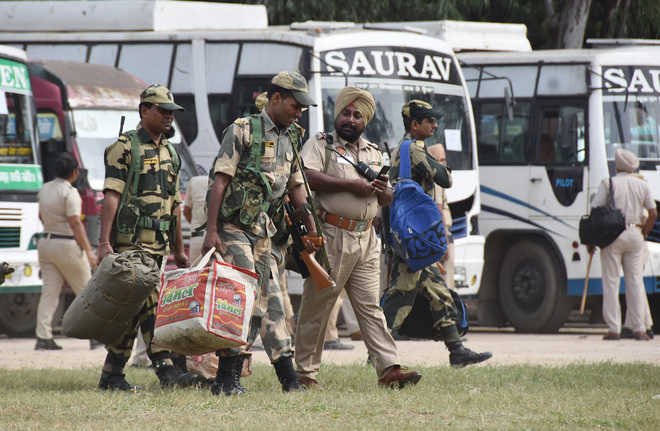 Tribune News Service
Chandigarh, October 20
Amid heightened security arrangements, four Assembly segments – Phagwara, Mukerian, Dakha and Jalalabad — will go for bypoll on Monday.
As many as 7.76 lakh voters will decide the fate of 33 candidates in the four Assembly segments, wherethe polling will be held at 920 stations.
Officials of the Chief Electoral Office, Punjab, said the highest number of voters were in Mukerian and Jalalabad, followed by Phagwara and Dakha.
Seventeen companies, comprising seven paramilitary and 10 of the Punjab Armed Battalion, besides the district police will provide security for a peaceful bypoll in all four constituencies.
Political analysts say the bypoll is a litmus test for the incumbent Congress government. It will also reflect on the SAD-BJP alliance and whether the two partners are united at the ground level.
Giving details of poll arrangements, Chief Electoral Officer S Karna Raju said Dakha and Jalalabad were declared sensitive constituencies. He said for the first time, web cameras had been installed at the micro level to ensure fair and transparent poll.
One special focus was the working of a mobile app in Phagwara, which would give live updates on polling, Raju added.