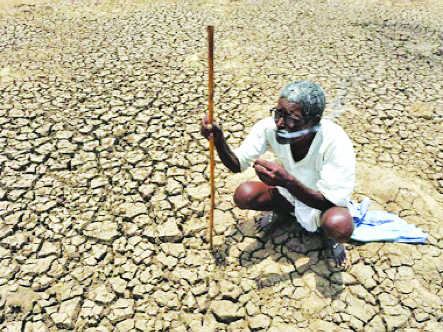 Tribune News Service
Chandigarh, June 21
Chief Minister Capt Amarinder Singh on Friday announced to call an all-party meeting to evolve a consensus on comprehensively addressing the problem of depleting groundwater in the state.
The CM also reconstituted a Cabinet sub-committee to give recommendations for the Punjab Water Resources (Management and Regulation) Bill. Instead of Navjot Singh Sidhu, the sub-committee will now be headed by new Local Bodies Minister Brahm Mohindra, with other members being Tripat Rajinder Singh Bajwa, Sukh Sarkaria and Razia Sultana.
The decision was taken at a high-level meeting of the Cabinet ministers, leaders, senior officers, water experts, scientists and representatives of the farmers' organisations and industry at Punjab Bhawan here to discuss ways and means to resolve the alarming situation emerging out of fast depleting groundwater table across the state.
The CM said it was high time to tackle this problem for our future generations else fertile Punjab was on the verge of becoming a desert. He sought the cooperation of the farmers and their organisations as the issue was directly concerned with the very existence of the mankind.
Acceding to the demand of water experts, academicians and scientists besides representatives from other states like Maharashtra, where a broad consensus emerged after a brain-storming session that almost lasted for over four hours, the CM gave in-principal nod to set up a state water authority to ensure better management of water for domestic, agriculture, industry and other purposes.
He also announced to form a committee under Additional Chief Secretary (Development) Viswajeet Khanna and PAU Vice Chancellor BS Dhillon to explore the possibility for a change in the existing cropping pattern, besides developing a viable scheme to motivate farmers to give up paddy sowing and switch over to other crops to save water.
---
STATE Increasing area under drip irrigation
Cotton: From 2.90 lakh hectares (ha) to 4.02 lakh ha in 2019, subsequently enhancing to 6 lakh ha
Maize: From 1.08 lakh ha in 2018 to 2.5 lakh ha by 2021
Basmati: From 5.16 lakh ha in 2018 to 7 lakh ha by 2022
Horticulture crops: From 3.81 lakh ha in 2018 to 4.85 lakh ha by 2023-24
---
Punjab may turn into desert in 25 yrs: Study
The Central Ground Water Board's (North-Western region) draft report states that Punjab might turn into a desert in 25 years if exploitation of its water resources continues at the current rate
In a study on groundwater recharge, of the 138 blocks covered, 109 are over-exploited, 2 critical, 5 semi-critical and only 22 are safe
The report states: "If extraction continues at the present rate, groundwater resources up to 300 m will exhaust in 20 to 25 years, while those at a depth of 100 m will deplete within 10 years."