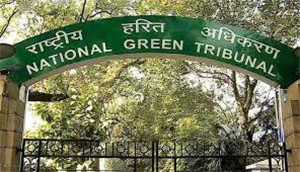 New Delhi, November 14
The National Green Tribunal has ordered the Punjab Government to deposit a fine of Rs 50 crore as environmental compensation for polluting the Sutlej and Beas due to uncontrolled industrial discharge.
The Bench had clubbed several similar cases, including the one dealing with the death of fish due to untreated discharge from sugar industries in May this year.
It has asked Punjab to recover the fine from industries in two weeks. "Earlier, a committee found that the discharge was not being treated as treatment plants were not functioning," PPCB counsel Nagendra Benipal said. — IANS
Top News
Sane also allegedly told interrogators that he was HIV-posit...
Many local villagers were engaged in illegal mining when the...
A DIG-rank officer to probe six Manipur violence cases refer...
Sports Minister Anurag Thakur had assured protesting wrestle...
Said the rationalisation exercise has 'mutilated' the books ...