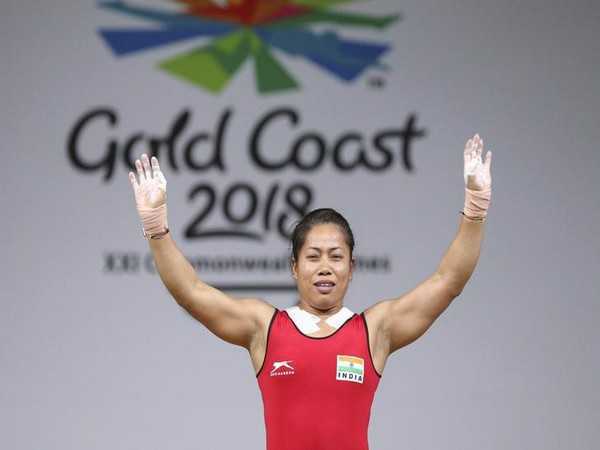 Vinayak Padmadeo
Tribune News Service
Patna, January 23
K Sanjita Chanu's fight to prove her innocence against the dope taint has finally borne fruit. Late on Tuesday, the International Weightlifting Federation (IWF) has lifted the provisional suspension on the weightlifter which was imposed her on May 31, 2018.
The IWF's legal counsel Dr Eva Nyirfa has notified of this decision in a letter addressed to the Indian Weightlifting Federation (IWLF).
"On the basis of the information at its disposal, the IWF has decided that the provisional suspension of the athlete shall be lifted as of today (22 January 2019),' Dr Nyirfa wrote in her letter.
"The IWF panel will render its decision in the athlete's case in due course. We remain at your disposal for queries," she added.
Chanu, who had maintained her innocence all this time, was relieved to know that the scandal that had threatened to derail her career is over.
"I can't tell you how happy and relieved I am today," Chanu told The Tribune on Wednesday.
"I can now focus on the sport again," she added.
The letter brings down the curtains on one of the most talked about doping cases involving an Indian athlete.
The IWF had announced of her doping violation on its website in May last year.
"IWF reports that the sample of Ms Sanjita Chanu KHUMUKCHAM (IND) has returned an Adverse Analytical Finding for Testosterone (S1.1 Anabolic Agents). As a consequence, the Athlete is provisionally suspended in view of a potential anti-doping rule violation," an IWF statement had said.
Strangely, it was claimed that the adverse report came from the sample which was taken during the 2017 World Championships in Anaheim, USA, where she had finished a lowly 13th.
Chanu by then had won her second successive Commonwealth Games gold medal, only this time it was in the 53kg category.
Sanjitha's brother Khumukcham Bijen Kumar Maitei and a cousin M Arun took her fight to the IWF).
"If I remember correctly, the last hearing was concluded on October 18 and we were awaiting the judgment. I am thankful to everyone who backed me in this fight. Now I can start training seriously," said the 25-year-old Manipuri, who started to train from the first week of January.