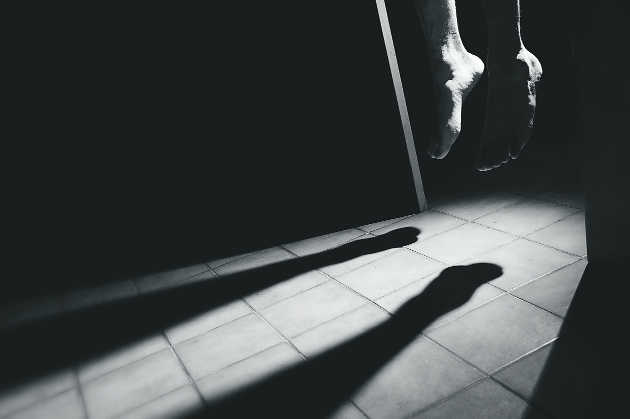 Priyanka Singh
It is a little after 4 am. There is a killer. And then there is the killer. The hangman, almost 'demonic' in his black robes and a hood, awaits a cold signal to reach for the handle. The trapdoor yields to the emphatic tug at the lever; the doomed man swiftly swoops to his death. The rope trembles; the release from life is quick, but the body must remain suspended for 15 minutes, by the clock. Only then it is lowered and the death confirmed.
The ritual is complete, justice is executed, as is the criminal. Only it isn't as simple — not for the hangman, Janardhanan.
Precision is the key to his job. Like a surgeon, he can't have shaky hands. Like a surgeon, he must be clinical. But here the similarity ends. One works to prolong life, the other to take it away.
Now old, and idle, he has all the time in the world to size up his life. He is commissioned a book; to write in his own words what it feels to be an executioner.
All he remembers — after a quarter of a century and over a hundred hangings later — is the heavy silence and a strange blackness that always seem to envelop him. Like an invisible cloak snuggly draped around him, but without any of the warm comfort. Quite like an 'old grey ghost sitting on his shoulder' that won't go away.
Sharing feelings is alien to him, never having found, even in his wife, one who could understand his personal conflict. His former school teacher is someone he talks to during their long walks. He struggles to lay bare his intimate thoughts on paper, for all to read, in no particular sequence. There is the occasional writer's block, but the memories return, and with them, the darkness. He finds that writing is easy. What is hard is 'living with what you learnt while writing'.
In his mind, 'the dark spot worn in the centre of the trapdoor' does not fade — 'there are the marks of feet all the way up to it, but none leading away'.
What he does, weighs heavy on his soul. He carries out the dirty work of society. For that, he should be worthy of respect. Yet, he finds himself as condemned as the many men he put to death.
He is forced to look within. He followed in his father's steps, also a hangman. There is self-doubt. Could he have done it differently? At least, his nine children never went hungry for want of food even during drought. Some good there. But is he a murderer? Is his sin as great (or greater) as that of the men he was paid to kill, lawfully? Can people not look past him? More importantly, can he forgive himself?
The book delves on the life of a simple man; a poor man, with limited means, and little education. The mindscape of the man who has suffered scornful glances all his life is piteous, and is brought out with sensitivity. Here's a man who seeks answers in the scriptures, wondering about his real dharma. He wants his suffering to cease. As he awaits some slackening of burden, perhaps another life, you know he is not your man to judge.
First published in 2000, the book is intense and relevant, in that it brings to focus the many Janardhanans who will remain social castaways.
Top Stories