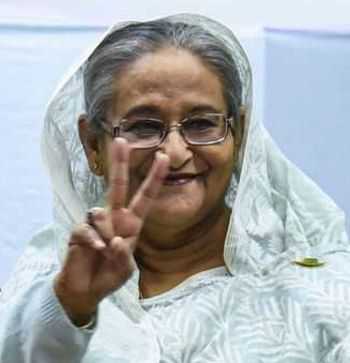 Dhaka, December 30
Prime Minister Sheikh Hasina emerged as the frontrunner in Bangladesh's General Election today as she aims for a record fourth term in office with her Awami League gaining a big lead in early results following a tense vote that saw at least 17 persons killed in poll-related violence.
Voting ended earlier in the day to choose a new government amid the Opposition's allegations of manipulation by the Awami League.
Some reports said 20 of the ruling party candidates have already won compared to just one from main Opposition Bangladesh Nationalist Party of jailed ex-premier Khaleda Zia. Officials said Awami League candidates were leading in 62 seats.
Facing imminent defeat, the Opposition National Unity Front (NUF) rejected the outcome and demanded fresh polls under a neutral caretaker government. — PTI