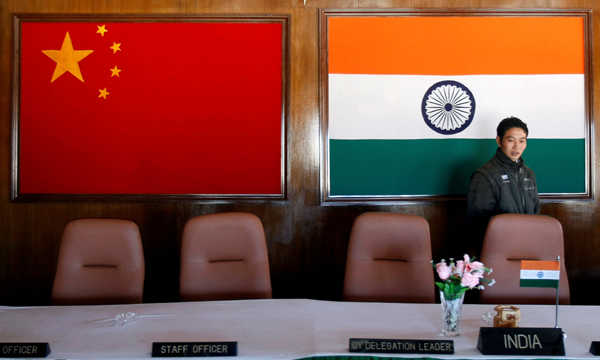 The two biggest militaries of the continent have finally agreed to call off their standoff after two months. The fact that Prime Minister Modi will be rubbing shoulders with Chinese President Xi Jinping in a week may have been instrumental in ending the confrontation. The incident is a sad commentary on the lack of trust that has kept the two nations estranged for over half a century. Other forces too have happily played a role in keeping animosities bubbling and distrust alive. The unilateral walk back by the Indian Army confirms that the contest all along has been over Bhutan, long considered by China as a bee in its bonnet.
Ever since 1962, loyal Bhutan always stood by India's side. Since India had a festering border dispute, it also kept dragging its border talks with China despite several blandishments including a seat on the UNSC. Nor did it permit China to open an embassy in Bhutan. For a country that aims to overtake the US, this Bhutanese demurral rankles and China did what it knows best — it tried to militarily pressurise Bhutan with a road at Doklam. The Indian Army's intervention sabotaged China's game plan, leading to the standoff and an unending cascade of angry remonstrations.
Prime Minister Modi and Chinese President Xi would also have realised that this standoff was diminishing their political capital. Pseudo-nationalists on both sides were on the rise. Their high- pitched economic boycott call forced New Delhi to bend with the wind: anti-dumping duty was slapped on 93 Chinese products and its hot selling mobile phones are under the intelligence scanner. Xi is also under attack from his domestic opponents. A reverse on the border would have not only weakened his position at home but would have emboldened the South China Sea rivals to frontally tackle China. The strategic bad blood between India and China will continue. But for the moment, Xi and Modi were not willing to take a leap into the unknown.
Top News
Nijjar was killed in Surrey in British Columbia on June 18
Serious matter, cooperation must: Canadian PM
Recalls 'Silk route', an ancient trade corridor used by Indi...
There are no safety provisions in the Act for areas lying do...
Suspended coach is pursuing molestation case against Haryana...