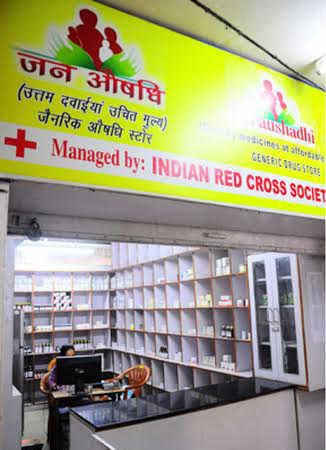 Charu Chhibber
Tribune News Service
Chandigarh, April 30
Amidst a jostling crowd at the Post Graduate Institute of Medical Education and Research (PGIMER) is 78-year-old Karnail Singh, holding his 69-year-old wife's medical files in one hand and a prescription letter in the other.
Singh, whose wife Santo is a kidney patient, finds that the medicines on the prescription slip cost much more than the money in his pocket. A dejected Singh leaves the medical store pondering over one question: how will he afford such costly medicines from his monthly pension of Rs 12,000.
When questioned by Chandigarh Tribune as to why he doesn't buy quality medicines at low cost from a Jan Aushadhi store just next to the medical store on the PGI premises, Singh expressed ignorance. "Isn't the Jan Aushadhi Store meant to sell ayurvedic medicines or aushadhis?" he questioned. Singh then went to the store to enquire about the availability and prices of the medicines on his wife's prescription slip. When he realised he could buy the same medicines from the Jan Aushadhi store at one-tenth the price in the market, Singh's happiness knew no bounds. Singh's story was repeated by several other patients and buyers over the next 45 minutes the team waited outside the store.
Reason is simple: Lack of awareness about generic drugs, Jan Aushadhi stores, price difference between generic and branded medicines and quality of 'cheap' medicines.
About generic drugs
Generic drugs have the same chemical composition as branded drugs. But they are sold under the chemical names which general public is not familiar with. For example, generic name of popular branded drugs like Crocin and Calpol is paracetamol.
Top News
The Ministry of Defence spokesperson from Tezpur says the mi...
45-50 people, including women and children, were on the bus
Reason for the crime not yet known
Another encounter at Moolu in the same district is in progre...