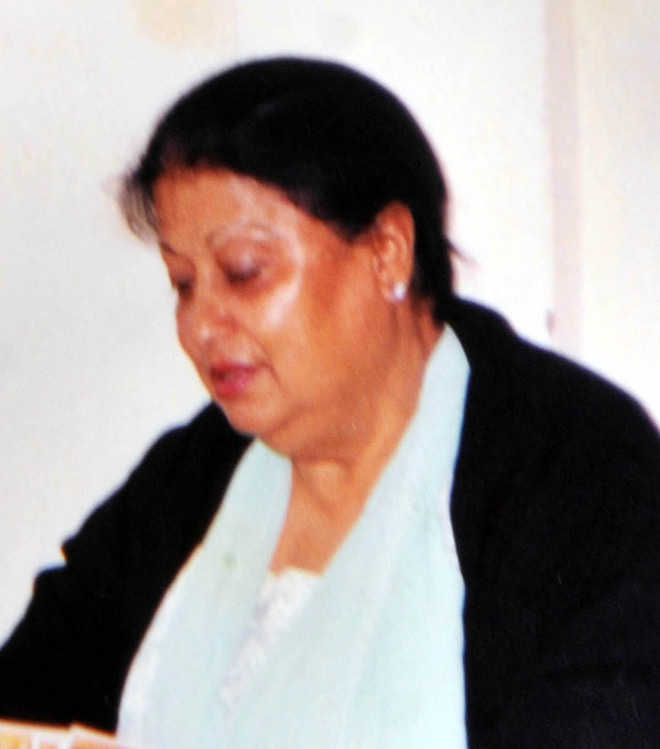 PK Jaiswar
Tribune News Service
Amritsar, December 2
A relative of Dera Radha Soami sect chief Gurinder Singh Dhillon's was found murdered in a plush Maqbool road area here.
Shukla Seth (80) was found murdered last night along with her maid Manjit Kaur (60) at the former's house, the police said.
The police suspect it to be a case of robbery because the bedroom, where the bodies were found, was ransacked.
Seth is the mother-in-law of Dhillon's elder son.
Dhillon, who has Z-plus security, arrived here in the morning and attended the cremation of Seth at Durgiana cremation ground. He spent nearly an hour in the cremation ground amid tight security.
Cabinet Minister Anil Joshi visited Seth's house. His camp office is near her house.
Police Commissioner Lok Nath Angra, Deputy Commissioner of Police (Investigations) Gagan Ajit Singh and Assistant Commissioner of Police (ACP) Bal Kishan Singla also reached the spot.
Gagan Ajit told the media, "The unidentified suspects broke a windowpane to enter the sprawling house. They slit the throats of the two women."
The incident came to light when Nand Bahadur, a watchman, knocked at the gate today. When no one responded, he asked the police deployed on the Maqbool road for help.
Seth lived with her maid, who was a divorcee. She is survived by two daughters, married in Chandigarh and Delhi.
Her husband Janak Raj Seth had died several years ago. The family had owned a spinning mill that has turned into a godown; it's on rent. The Seths had a business in chemicals.
Top News
To hold post 'till further orders' | Retired as Eastern Comm...
The blast took place in a parked bus at the old bus stand in...
Bharatbhai Patel was stabbed on the Lower East Side, New Yor...