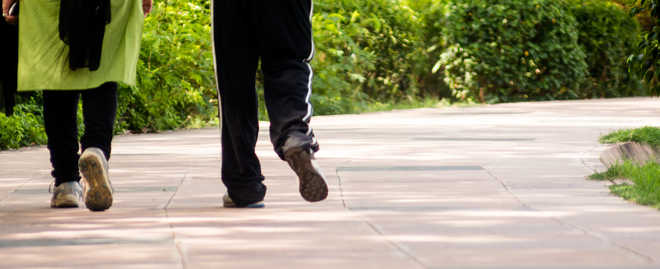 Dr Manoj Khandelwal
There are more than 3.5 crore undiagnosed diabetes cases in India. Diabetes has affected millions of people in the world and the number is growing exponentially. As per the data released by the WHO in 2015, around 69.2 million people have diabetes in India. Within four years, the number has touched 73 million and is expected to increase.
Major reasons responsible for increasing incidence include genetics and unhealthy diet. However, it's more of a lifestyle disease.
Urban vs rural
Most of the time, it goes undetected, especially in rural areas, mostly due to lack of awareness. According to a study by the Indian Council of Medical Research–India Diabetes, the prevalence of diabetes is almost double in urban areas (11.2) as compared to rural areas (5.2). This is despite the fact the medical facilities are better in the cities.
The government has a major role to play in this regard. It should invest more in improving the health infrastructure in rural hospitals and ensure availability of adequate staff and medicines.
Raising awareness levels
Apart from improving the overall structure in the rural areas, the need of the hour is raising awareness against this dreaded disease. The government in association with NGOs and private institutions should carry out awareness campaigns to tackle it. These programmes should cover all essential points about risk factors, various causes and the complications. Apart from this, more initiatives should be taken by the government to combat the disease. These include improving accessibility of healthy foods to the masses, availability of medicines at low rates, etc.
Creating awareness through newspapers, radio, TV would help significantly in spreading it among masses. Organising regular medical camps in rural areas and conducting blood tests to check sugar levels should be regularly done at all primary health centres across India. The doctors should also recommend HbA1c tests to identify pre-diabetic patients and guide them to make lifestyle changes to manage the disease.
How to minimise the risk
With certain lifestyle changes, a diabetic person can live a healthy life. Diabetics should check their blood sugar level at least every four weeks along with having an appropriate diet. A combination of healthy diet and exercise can help in managing the disease successfully.
Healthy diets, such as the Mediterranean diet, the DASH diet, and plant-based diets emphasising foods higher in fibre and omega-3 fatty acids, and lower in glycemic load and saturated fats, are also recommended.
Regular exercise is highly recommended as moderate to vigorous activity can help control the disease.
According to the Harvard Health Publishing, if you have prediabetes losing at least 7 per cent of the body weight and engaging in 150 minutes or more per week of moderate-intensity physical activity has been shown to reduce the risk of progressing to diabetes.
Risks of uncontrolled cases
Uncontrolled diabetes means having high sugar levels. It can result in many complications. In some cases, it can lead to organ failure, if it is not treated in time. Symptoms include extreme thirst, frequent urination, infections, kidney problems, weight loss, vision loss, numbness or tingling sensation in the hands or feet. It also increases the risk of Alzheimer's disease. Therefore, it's better to recognise these symptoms as early as possible to avoid negative impacts.
The Mediterranean diet
Daily consumption of vegetables, fruits, whole grains and healthy fats
Weekly intake of fish, poultry, beans and eggs
Moderate portions of dairy products
Limited intake of red meat
The DASH diet
DASH stands for Dietary Approaches to Stop Hypertension. The DASH diet emphasises vegetables, fruits and low-fat dairy foods — and moderate amounts of whole grains, fish, poultry and nuts.
In addition to the standard DASH diet, there is also a lower sodium version of the diet.
Standard DASH diet: You can consume up to 2,300 milligrams (mg) of sodium a day.
Lower sodium DASH diet: You can consume up to 1,500 mg of sodium a day.
— The writer is associate consultant, diabetes and endocrinology, Fortis Escorts Hospital, Jaipur