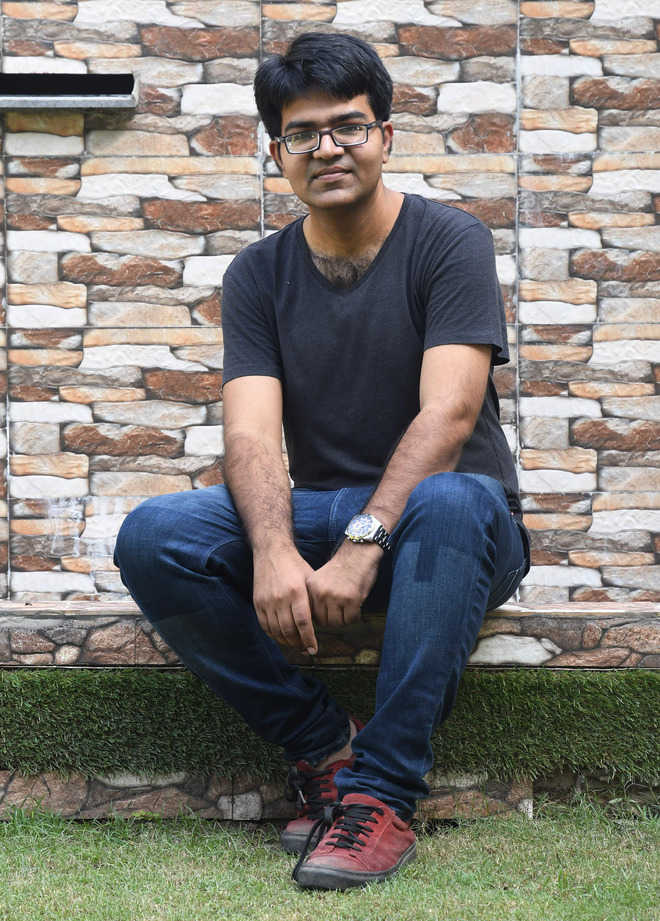 Mona
A 10-year-old girl married to a 60-year-old man ... is the state of affairs as India gears up to celebrate its 72nd Independence Day. Addressing this and the issue of human trafficking is Pakhi, a film by Sachin Gupta, which addressing social issues in a very realistic manner. The film is based on the Nepal earthquake and how it led hapless little girls into prostitution.
"Pakhi translates to a bird symbolising freedom and we release the film five days before Independence Day," says Sachin, happy to be in Chandigarh, which closely reminds him of his time in Connecticut — open, green, earmarked spaces and a system that works!
Code of conduct
A software engineer, Sachin has no time to waste; a love story is set to go on floors by August, followed by another film, Mansukh Chaturvedi Ki Atmakatha, which is also ready to release. Being from a theatre background in Delhi, he has first-hand information to share, "One has to serve tea for two years before one gets to taste the stage, such is the sad state of theatre groups in Delhi." However, for him it's talent that matters and as an artistic director of Chilsag Chillies Theatre Company, he tasted success with Celebration of Life and Handicapped City, which did well the world over.
Coming back to Mumbai to make films was a tough choice. "It's such a closed circle; no one is ready to let you in and such negative energy, but no struggle," he shares. He adds, "Struggle is when you do something you don't enjoy." This Natya Bhushan awardee also has Paranthe Wali Gali and Thoda Lutf Thoda Ishq to his credit. "I took up this industry to break a code, and am happy doing it," says Sachin.
Clarion call
Art for him remains a medium to address social ills. "One sure knows there is child-trafficking. Also, that Nepal earthquake pushed women into it. There are horrific details of girls just six or seven being injected with growth hormones and pushed into flesh trade." Sachin took his team along for the entire research process. In fact, Anamika Shukla was part of it all before she took up the lead role. Accompanying her were Sumeet Kant Kaul and Anmol Goswami. "What the film shows is only 10 per cent of the appalling world of the red-light areas; Pakhi is an honest attempt at addressing an issue that needs intervention, especially in free India," the three echo.
Top Stories