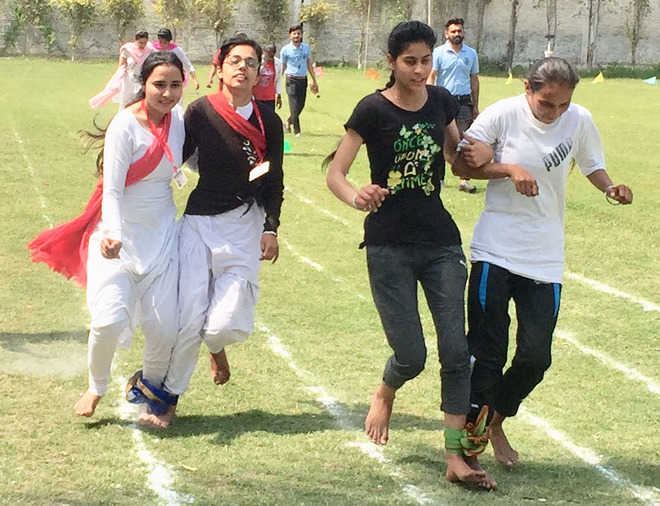 Our Correspondent
Mandi Ahmedgarh, March 25
Razia of Shanti Tara College for Women emerged the fastest runner in the 24th annual athletics meet held on the college premises recently.
The event was inaugurated by Ahmedgarh SDM Vikramjeet Singh Panthey and Shanti Devi Tara Chand Trust secretary Prof Arvind Malhotra was present.
The dignitaries called upon the students to adopt sportsmanship as an element of their lifestyle.
Results
100-m race: Rajia I, Jaspreet Kaur II, Dilpreet Kaur III
200-m race: Ramandeep Kaur I, Shehbano II, Jaspreet Kaur III
400-m race: Jaspreet Kaur I, Jaspreet Kaur II, Simranjit Kaur III
800-m race: Razia I, Navdeep Kaur II, Jaspreet Kaur III
1,500-m race: Rajia I, Jaspreet Kaur II, Navdeep Kaur III