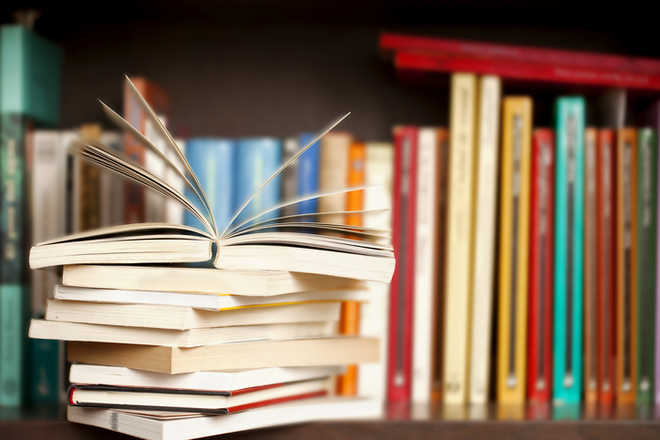 Jaspreet Singh
F or God's sake and for your benefit, please don't tear pages' and 'Please don't tear the pages, God is watching your deeds'. I found these messages scribbled on books at the Panjab University library. My joy knew no bounds when I found books that could help me in my assignment, but it was short-lived. As I went through old books, I was taken aback seeing their condition.
Another message caught my attention, 'A book is a living thing, like a human being. It has a body, style and soul. Disfiguring a book is like disfiguring a body.' Did anybody read this message? I think not. Books are companions on our journey through life and age with us. Some people keep their books close to their heart. I have a rare collection securely kept in my book rack. Every book has memories attached to it. Some were given on prize distribution functions. Some were given by spiritual masters. As people age, the pages of books also turn yellow, while some poor-quality paper is ruined by termite.
People don't know how to read books in a library. They leave markers, which look like scars on a body. The ravages of time spare none. What will happen to my books? The question often comes to my mind. The priceless books, written by timeless authors, cannot brave natural and man-made atrocities. Their shelf life decreases, the sheen diminishes. Wrinkled pages, blended edges and faded ink are signs of decaying books. Humans go through similar changes — wrinkled face, grey hair, memory loss, weak vision and ill health. Old books, like aged humans, have a worth that can't be measured in monetary or other forms. We need to preserve their teachings, because only teachings can be immemorial, and can be passed on from one generation to next.
You might have read a book again and again, and each time you must have found something diverse and varied to ponder upon. This is the power of books, they push you to go beyond what is, and persuade you to think. Some old books contain chits and paper notes that bring back memories. The date of publishing, the number of times it was issued and the number of times it was printed, tell us about its history. The history of the book adds to its biography. People were perhaps reading the same book when you were not even born. Thinking about this makes me feel good — this is real knowledge that our forefathers have gained, and we are getting the same information.
It is our responsibility to pass on the knowledge in the form of these wonderful books in libraries. Share photocopied versions with avid readers and value them. These books are treasure troves, sometimes donated by learned men and women who left their wisdom and kindness in the form of these books. I am sad to witness the torn pages, but am happy to read the messages of safekeeping. We can delay the ageing process of books and humans, only if timely care is taken, and if duties and responsibilities are remembered.
Top Stories