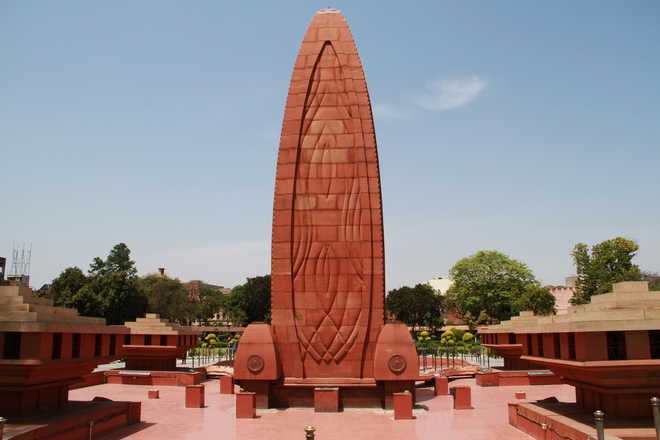 Raj Kumari
IN March, the beauty of spring season was at its best. The bone-freezing winter had finally bidden us adieu and heralded the arrival of delightful spring in many mesmerising manners. That Sunday morning, when I stepped into the precincts of a garden along with my little daughter, sheer joy overwhelmed us. The branches of the tall trees loaded with fresh green leaves were swinging in a rhythmic motion. The kaleidoscopic view of red, yellow, golden and pink flowers was breathtaking. The birds flapping their fluffy wings fluttered here and there; their melodious chirps soothing the body, mind and soul.
Dawn had already cracked and the velvety sun beams illuminated the place. Darkness and despondency seemed to have no foothold in that salubrious garden of serenity. Sitting on the stone-carved benches some senior citizens were busy in their light banter. On a selfie spree, bubbly youngsters were loitering in every corner with smartphones. The beauty of the place beggared description, but mind it, it was not a picnic spot for fun and frolic. Though initially, I could not find any traces of despondency, as I moved closer to one of the walls, the whole scenario assumed a different shade.
The beauty of spring was still in the air, but there was a sudden shift in the mood. Now, I was no more attracted to the music of the birds. Neither did the canopy of hanging tress appeal to me. My daughter, who was some minutes ago chasing multi-hued butterflies, also froze. The voices and sounds from the world outside ceased for me. A pall of deafening silence enveloped my mind. Holding her tender hand, I marched ahead towards one of the neatly-painted walls. I could feel sweat oozing out of my palms.
My daugher could sense this sudden transition of my mood. However, acting sensibly, she did not ask any questions. Giving me a gentle nudge, she drew my attention towards my phone which was perhaps constantly ringing. With trembling hands, I took the phone out of my pocket. It was the call from a friend whose place I had come to stay as a guest. Before I could take the call, thankfully, it stopped buzzing. Putting it on silence mode, we reached the wall. Many people were gazing at it and taking pictures. Some were reading a graffiti painted on an iron board. My daughter joined the group and tried to make some sense out of the written material. I was still standing in front of the wall when she returned in a short while. Our eyes met for a moment, but again, she did not utter a word. She simply held my perspiring hand and kept staring at the wall.
No words were exchanged as we both were reading the bloody history on that bullet-ridden wall at the Jallianwala Bagh.