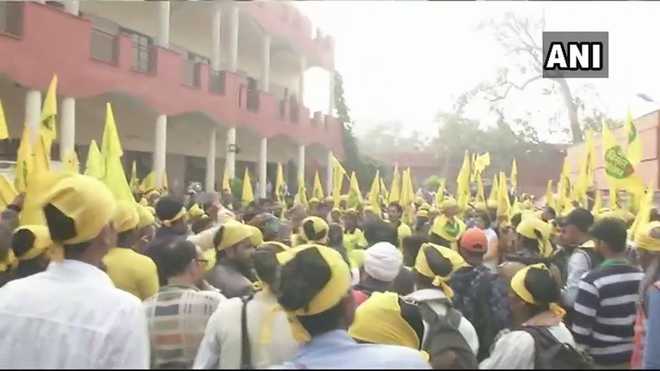 NEW DELHI, NOVEMBER 28
Arrival of farmers here from different parts of country began on Wednesday to take part in a two-day national agitation against the Union government's alleged apathy to farming community and to press for laws for remunerative MSP and insulate them from indebtedness.
The agitation, which commences tomorrow, is spearheaded by the All India Kisan Sangharsh Coordination Committee (AIKSCC). More than 200 farmer-related organisations are claimed to be part of the platform.
Besides, organizations like Swaraj Abhiyan, headed by Yogendra Yadav, and social activists Meha Patkar have extended solidarity to the agitation. AIKSCC convenor VM Singh said a large turnout of farmers would demonstrate their strength, and their resentment against the government. Farmers have started arriving here since afternoon.
Two special trains, one from Sanghli in Maharashtra and the other from Bengaluru, have been booked to transport the farmers to reach Delhi. — TNS