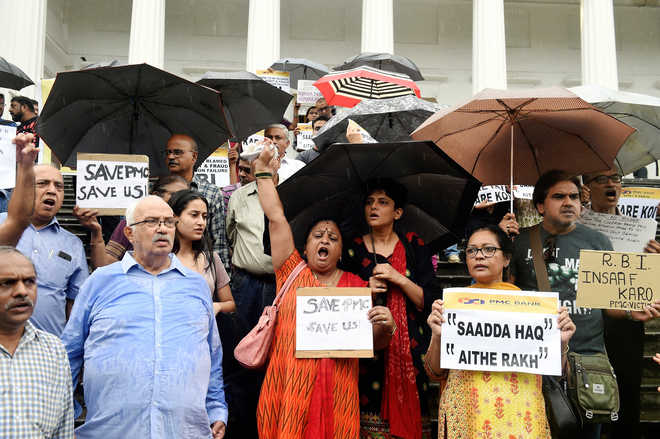 Shiv Kumar
Tribune News Service
Mumbai, October 19
The Maharashtra Government wants the troubled Punjab and Maharashtra Co-operative Bank (PMC) to merge with another bank, Chief Minister Devendra Fadnavis told reporters here on Saturday on the last day of campaigning for the state assembly elections.
"The state government can push for merging PMC Bank with another bank. However, a revival package for PMC Bank has to come from the Reserve Bank and the state government cannot do anything about this," Fadnavis said.
He said that several co-operatives banks that got into trouble have been merged with bigger banks and such a move can be explored in the case with PMC Bank as well.
Fadnavis said the government can do it only after the assembly elections are over.
He added that a number of housing societies, trusts and religious institutions had large deposits at PMC Bank and the state government was working to help them get their funds released.

Meanwhile depositors of PMC Bank continue to hold protests. Two elderly people fainted during a protest outside the Reserve Bank of India's headquarters Saturday, police said. They were given medical attention and discharged later, officials said.