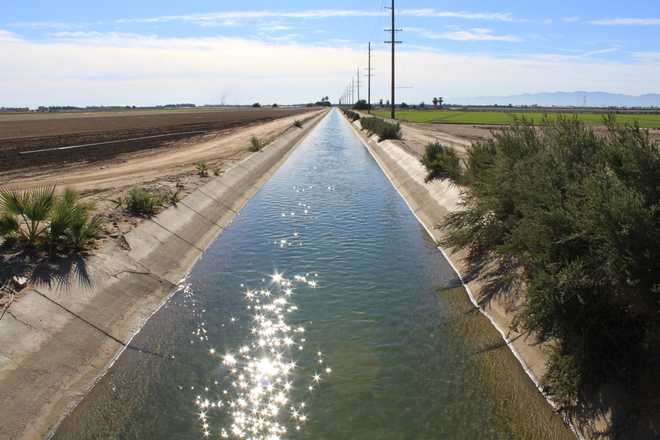 Shiv Kumar
Tribune News Service
Mumbai, December 2
The Devendra Fadnavis government has got the state's richest religious body, the Shirdi Saibaba Trust, to give it an interest-free loan of Rs 500 crore without any repayment schedule, according to sources here.
The funds will he lent to the Godawari-Marathwada Irrigation Development Corporation that has undertaken an irrigation project in Ahmednagar district where the shrine is located.
"The entire district will get drinking and irrigation water through canals from Nilwande dam to be built using Rs 500 crore approved by Saibaba Temple #Shirdi to Govt of Maharashtra. Public money for use of public benefit," Dr Suresh Haware, chairman of the trust said in a message on Twitter.
Dr Haware belongs to the BJP. According to Haware, the funds will be used to improve facilities for the large number of pilgrims who visit the shrine every year. Maharashtra's richest shrine, the mazaar of Sai Baba on which the temple stands, attracts around 30 lakh devotees on festival days like Ram Navami, according to the state government.
Officials said this was one of several projects being funded by the shrine trust. It had earlier provided a Rs 50-crore loan for the construction of an airport at Shirdi that began operations earlier this year. It also provided Rs 71 crore to upgrade facilities at several state-run medical colleges in and around the town.
The shrine, which has an annual income of around Rs 700 crores holds more than Rs 2,100 crore in fixed deposits.
Top News
Aman Arora, Dr Inderbir Singh Nijjar, Fauja Singh, Chetan Si...
Video celebrating the murder emerged after phone of youngest...
Delhi Police teams followed them through 6 states including ...
In one of the photos recovered by Delhi police, Sirsa is see...
Appointment comes after state DGP VK Bhawra proceeded on two...