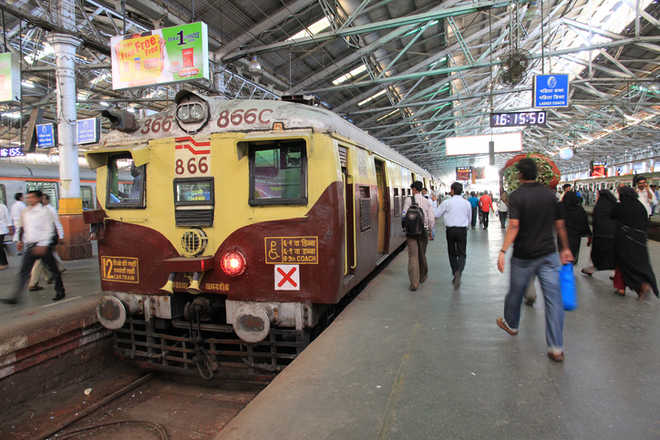 Mumbai, July 12
In a bid to empower women, Central Railway has appointed all-women staff at suburban Matunga station, a senior official said.
Matunga station has thus become country's first ladies special station.
Women are manning this station on the Central Railway since last two weeks, said the official.
A total of 30 women staffers, including 11 booking clerks, five RPF personnel and seven ticket checkers, are working under the supervision of station manager Mamta Kulkarni since last two weeks, said the official.
A formal event to mark all-women railway station will be held soon, he said.
The staff have been handling overall operations of the railway station round the clock, said the official.
"Our experience has been very smooth or say somewhat magical. In my career spanning 25 years with the Railways I never thought of working with all women staff," said Kulkarni, who holds the credit of becoming first station master in Mumbai division when she joined Central Railway in 1992.
"We are working like a family and with a sense of responsibility and cooperation," Kulkarni said, adding, initially we faced a few problems but now we are taking them in our stride as part of job responsibility.
For instance, pointsperson Kirti Kothane, who never attended accident cases, has now learnt how to deal with run over cases.
Even women ticket checkers deployed at Matunga station have learnt how to deal with male passengers while discharging their duties.
"So far, we used to preferably check tickets of women passengers. But, ever since we have come here, we don't hesitate to ask tickets from male passengers," said a woman ticket checker.
She added presence of women RPF and police outpost near railway station makes them feel secure while doing their job.
D K Sharma, general manager of Central Railway, who floated the idea of all ladies station, said, "We, in Central Railway are convinced that there is no tool for development more effective than empowering our women and the ladies special station speaks all about it." — PTI