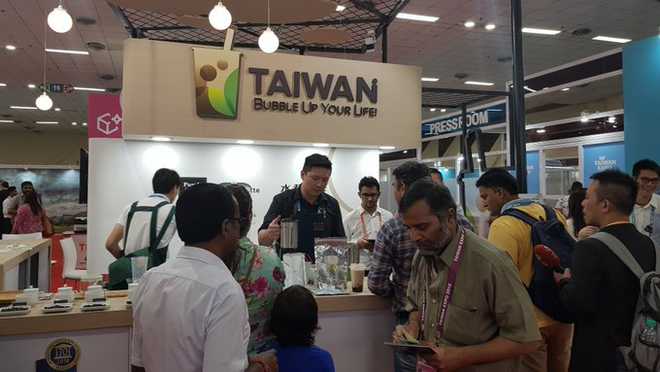 Ravi S. Singh
Tribune News Service
New Delhi, May 16
Taiwan is studying the feasibility of promoting investments by its firms in the field of agriculture and food processing in agro products in northern India.
"Our teams have made exploratory visits, especially to Punjab, Haryana, Himachal Pradesh and Jammu and Kashmir and met the authorities, including some Chief Ministers," said Taiwan External Trade Development Council (TAITRA) chairman James CF Huang here on Thursday.
Talking to the media on the sidelines of the launch of Taiwan Expo-2019, Huang said the teams have given favourable reports on investment opportunities in these states. Taiwan has modern techniques in field of farming of crops.
Headquartered in Taipei, TAITRA is Taiwan's foremost trade promoting organisation. Sponsored by the country's government and the industry organisations, it assists enterprises to expand their global reach.
"We will facilitate meeting of investors from both Taiwan and these states. Taiwan is strong in the field of agriculture and food processing technology," Huang said.
He added that there was great scope for cooperation between India and Taiwan is also strong in the field of health-care and tourism sectors. There are scenic destinations in Taiwan. Tourist footfall from both the countries is on the upswing, and there is opportunity for expansion in this sector.
Earlier, addressing the audiences during the launch ceremony, Huang said, "This EXPO is all about making connections through our shared values and our appreciation for all things wonderful…India is an investment in the future. In India's quest for economic greatness, Taiwan stands ready to be your best partner."
Ambassador Tin Chung-Kwang said as compared to other countries, Taiwan has been late in the entering the Indian market. He hoped the more companies of both countries will collaborate for mutual benefits. His country wants more Indians and Taiwanese to explore two destinations.
Ten theme pavilions have been set up in the EXPO, including Taiwan Agriculture Pavilion.
Taiwan EXPO has been organised by the Bureau of Foreign Trade of the Ministry of Economic Affairs and TAITRA, in association with Federation of Indian Chambers of Commerce and Industry (FICCI) and Indian Trade Promotion Organisation (ITPO).
The organisers said the amount of potential business worth regarding the event was expected to be USD 150 million.
Among its other highlights, there was separate pavilion which displayed highly advanced and innovative tech products. The featured brands include Accton, ADATA, AIFA, Annie's Way, Unite Creative Design and VICTOR.