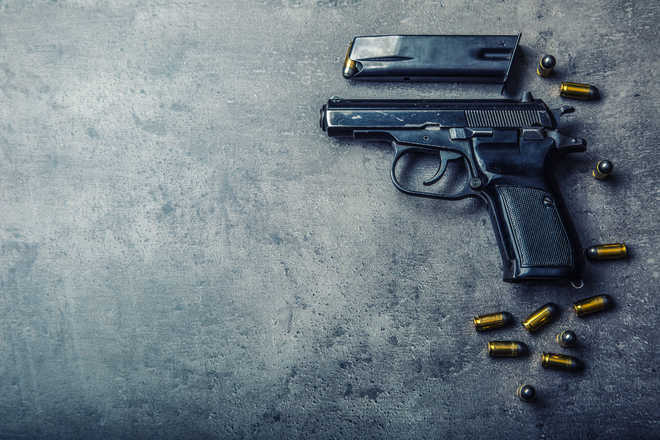 Jitendra K Shrivastava
Tribune News Service
Patna, August 31
Bihar special task force (STF) and Gaya police jointly carried out raids and recovered illegal firearms from Atari RJD MLA Kunti Devi's residence of Gaya town, while they also arrested a person allegedly involved in illegal firearms supply in Gaya district on Friday.
In their raids, police recovered two country-made rifles and a pistol and some live cartridges from Gaya residence of sitting RJD MLA from Atari constituency.
Police also held a person identified as Jakie Kumar while two others, Pankaj Yadav and Dablu Yadav, managed to escape.
Gaya Senior Superintendent of Police (SSP) Rajiv Mishra said: "Police recovered unlicensed firearms from the residence of Kunti Devi and arrested one person Jakie Yadav. Two others, Pankaj Yadav and Dablu Yadav, managed to escape as all these three were involved in supplying illegal firearms from Kunti's residence in Gaya and adjoining districts."
"More than 150 firearms had already been supplied by these three youths earlier. Pankaj is the relative of Kunti's son Ranjit. Jakie is being interrogated to elicit further information about illegal supply of arms and how they were procuring these arms," added the SSP.
The CBI sleuths, in their raids at Begusarai residence of Bihar's former social welfare minister Manju Verma and her husband Chandra Shekhar Verma in connection with Muzaffarpur shelter home sex scandal, had also recovered 50 live-cartridges.