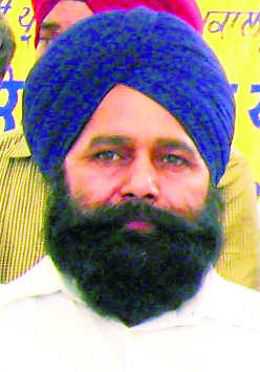 Tribune News Service
Chandigarh, April 21
Enraged over the nomination of sitting MP Sher Singh Ghubaya from Ferozepur, senior Congress leaders from the constituency will hold a meeting tomorrow to chalk out their future course of action.
Not only "one family, one ticket" norm has been violated as his son is the sitting MLA from Fazilka, a "turncoat" has been given the ticket within days of his joining the party, said Dr Mohinder Rinwa, who had sought ticket from Ferozepur.
Citing party's Jaipur resolution, which stated that entrants from other parties should be allotted the ticket only after a three-year cooling-off period, Dr Rinwa said it had not been adhered to.
"If there was a compulsion to adjust him (Ghubaya), he should have been fielded from a reserved seat, but not from Ferozepur," said Rana Gurmit Singh Sodhi, Cabinet minister and one of the main contenders for the ticket.
He, however, added, "Though I stand by the party's decision, it seems that the high command had not been apprised of true facts about caste equations in deciding the candidate. Party leaders are perturbed over the decision. I will give inform Rahul Gandhi and Capt Amarinder about the matter."
After the announcement of Ghubaya's nomination, Sodhi is learnt to have called a meeting with the MLAs of the Ferozepur parliamentary constituency, apart from having a workers meeting in Ferozepur tomorrow. Sodhi, who was in Delhi, is learnt to have met the Chief Minister this evening to register his protest.
Anish Sidana, another ticket seeker, said, "It would have been better if the seat was allotted to a Hindu or an OBC leader. I am not going to campaign for Ghubaya and will request the Chief Minister to assign me some other area for campaigning."
Joining the issue, Rajya Sabha MP and former PPCC chief Shamsher Singh Dullo said prior to taking "outsiders" into the party fold, local Congress workers must be consulted.
In the last few days, senior leaders Dr Rinwa, Hans Raj Josan and Sidana, all aspirants for Ferozepur ticket, met Chief Minister Capt Amarinder Singh, opposing the ticket to Ghubaya.
Top Stories