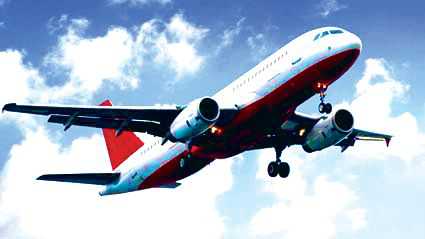 editorial@tribune.com
Vijay C Roy
Tribune News Service
Chandigarh, August 22
Flying to Vancouver or Toronto from Delhi this month may cost you nearly double the normal price with all airlines operating at full capacity. A one-way air ticket, which on an average costs Rs 60,000-70,000, is selling at over Rs 1.10 lakh.
Ticket agents attribute the sky-rocketing prices to a significant increase in student traffic opting for undergraduate and postgraduate courses in Canada, besides suspension of Jet Airways and Asiana flights, and closure of air corridor over Pakistan.
Canadian colleges and universities offer three intakes — 'Fall' or September intake, the most popular among Indian students, 'Winter' (starts in January) and 'Summer' intake, which usually starts around April and May.
September intake includes most number of institutes offering the largest number of seats available in all courses, compared to other two and this is the time most number of students travel to Canada.
"Indian students are moving to Canada in droves to pursue higher education, which has pushed airfares in July and August. This year's fares are much higher than those in the corresponding period of the previous year because of increase in student traffic and suspension of Jet Airway flights," says Gagan Sachdeva, CEO, IV Holidays.
According to data, India continues to be the big story in Canada's International education sector. The number of Indian students grew by 40 per cent in 2018. The Canadian High Commission data suggests in 2018, 1.72 lakh Indian students got Canada study permit compared to 1.42 lakh from China.
"Canada has always been one of the popular and preferred study destinations for Indian students. Especially with the introduction of SDS (study direct stream) visa programme in June 2019, there has been a significant rise in the number of Indians applying for a student visa for Canada. As we have almost come to the end of another year, the numbers are likely to go up further," says Ravinderjeet Kaur, deputy general manager (education division), WWICS Group.
Travel agents feel suspension of flights and corridor closure have pushed the prices to new levels compared to previous years.
'100% surge in Fare'
Besides student traffic, suspension of Jet Airways and Asiana airlines, which has connecting flights from Seoul, and closure of a part of air corridor in Pakistan led to almost 100 per cent surge in airfares. — Moga-based travel agency
Top Stories