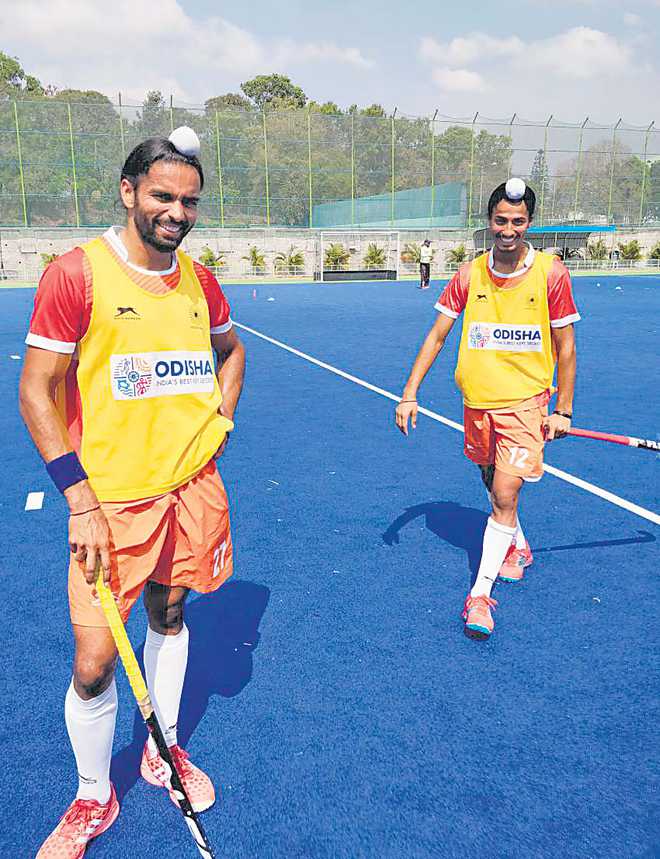 Indervir Grewal
Tribune News Service
Chandigarh, March 15
Dilpreet Singh's life seems to be moving in fast-forward mode. Less than five months after making his India U-21 debut, the Punjab striker has been named in the Commonwealth Games squad. "This is a big moment for me," said an overwhelmed Dilpreet, who had made his junior India debut in October, just shy of his 18th birthday.
Dilpreet ended up as the top-scorer at the Sultan of Johor Cup in Malaysia, his nine goals in six matches — including a hat-trick and three braces — helping India win the bronze medal.
The performance earned him a spot in the senior India camp, and an impressed team management — also trying out different combinations at the start of a busy year — gave Dilpreet his senior India break in the four-nation tournament in New Zealand.
'Striker who scores easily'
"He played more matches well in New Zealand, and when you can score against Belgium (world No. 3), you can do it against every country," India coach Sjoerd Marijne said about Dilpreet.
"He is a striker who scores easily and has good basic skills. Besides, he has a good overview about what is necessary to play give and go (hockey)," the Dutchman added.
When reminded of his rapid progress, Dilpreet laughed hesitantly. However, the last few months had been tough, he said. "It is a big change, moving from the junior to the senior level — speed of the game, fitness level, tactics," said Dilpreet, who started playing hockey at the age of seven on a grass field at his village, Butala, in Amritsar district.
"I was nervous at the beginning but the seniors helped me a lot," said the former trainee of Surjit Academy in Jalandhar.
The opportunity to play with the seniors also gave Dilpreet the chance to rub shoulders with his idol — Akashdeep Singh, also a former trainee of the Surjit Academy. "I got to train with him, play practice matches alongside him. He keeps helping and guiding me. It has been a great learning experience," said Dilpreet.
"I am eager to play alongside Akashdeep at the CWG," he added.
Dilpreet's coach at the Jalandhar-based academy, Avtar Singh, said that the teenager had potential to surpass Akashdeep. "They have a similar style. He also has a good all-round game like Akash. But Dilpreet is a better finisher," said Avtar.
However, Avtar added that Dilpreet needed to keep his focus. "He had a bit of an attitude problem when he came to us. But he improved over his stay with us," added Avtar.
Even Dilpreet admitted he had worked on his attitude, especially learning to not argue with the umpires.
"It is common for players with such talent," said Avtar. "But I hope he doesn't let his quick rise affect his attitude and his game because he is a star for the future," he added.