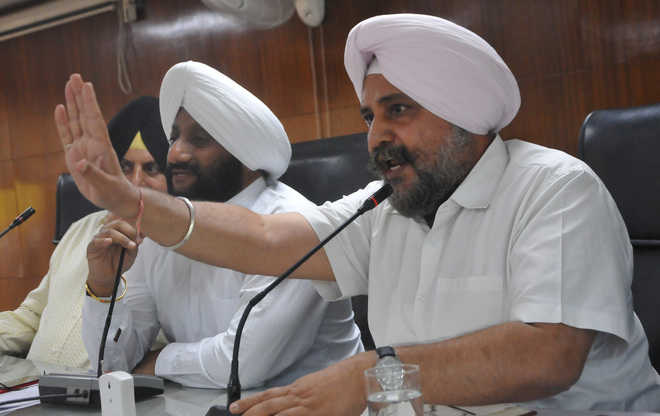 Sanjay Bumbroo
Tribune News Service
Mohali, June 24
In order to provide relief to residents living in sectors being controlled by GMADA from the higher water tariff, the Municipal Corporation (MC) will take control of these sectors to bring parity in the water charges.
GMADA and the MC today finally reached a consensus over parity in the water tariff in the city as well as rural areas under the MC.
Residents of sectors governed by GMADA were paying a higher water tariff as compared to those under the jurisdiction of the MC.
Residents living in Sector 66 to 82, which are governed by GMADA, were paying five times higher water tariff as compared to sectors under the jurisdiction of the MC. They have been paying Rs 5.25 per kilolitre for drinking water, whereas residents living in sectors governed by MC pay Rs 1.8 per kilolitre. Residents had alleged that the high water charges had also affected the value of their plots, which had fallen as there were few takers for the sites in these sectors owing to the high water tariff.
Bhupinder Pal Singh, MC Commissioner, said the MC House today unanimously approved the agenda regarding taking over the drinking water distribution and billing of Sector 66 to 82 from GMADA. He said it was long-pending demand of the residents of these sectors.
A local politician, Kuljit Singh Bedi, said the MC had taken a decision in the interests of the public. Charging higher tariff for drinking water was unfair, he said.
MC councillor Shinderpal Singh (Bobby Kamboj) said they had been fighting for it since 2017.