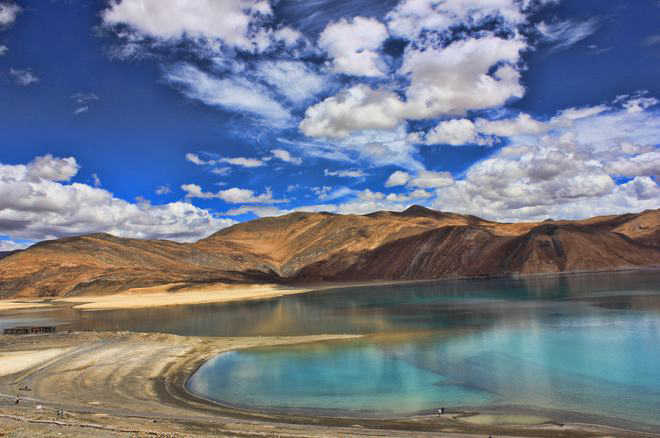 editorial@tribune.com
teev Sharma
Tribune News Service
Jammu, September 10
Despite the prevailing tension across Jammu and Kashmir post the revocation of Article 370 and creation of two union territories (UTs), foreigners as well as domestic tourists have kept their date with the land of high passes — Ladakh.
Though the number of tourists, including foreigners and domestic, has witnessed a decline in the month after August 2 when the Centre issued an advisory to tourists and Amarnath pilgrims to leave Kashmir, a sizeable number of tourists have visited the Ladakh region in August.
"As many as 7,987 foreigners and 18,908 domestic tourists visited Leh district of the Ladakh region as compared to 13,033 foreigners and 40,588 domestic tourists visiting the region in the corresponding period in 2018," official statistics of the tourism department said.
A senior tourism official said, "A total of 26,895 tourists, including foreigners, visited Ladakh in August as compared to 53,621 visitors in the same month in 2018. Similarly, a good number of tourists also visited Kargil district which had witnessed some unrest since the revocation of Article 370," the official said.
However, there has been not much difference between total tourists visiting Leh district in the August 2018 and 2019. "As many as 2,26,771 tourists visited Leh district this year as compared to 2,64,760 tourists in 2018," the official said.
Pertinently, Ladakh Lok Sabha member Jamyang Tsering Namgyal had asked tourists not to cancel their visits after the state government issued an advisory to Amarnath pilgrims and tourists to leave Kashmir.
In his affectionate message to tourists, Namgyal had also recommended pilgrims returning from the Amarnath yatra to take the Kargil-Leh-Manali route to enjoy the serene beauty of the peaceful region. tourism had suffered extensively after the killing of Burhan Wani in Kashmir in 2016 despite concerted efforts by the state government to bring back tourists to the region.
Cities