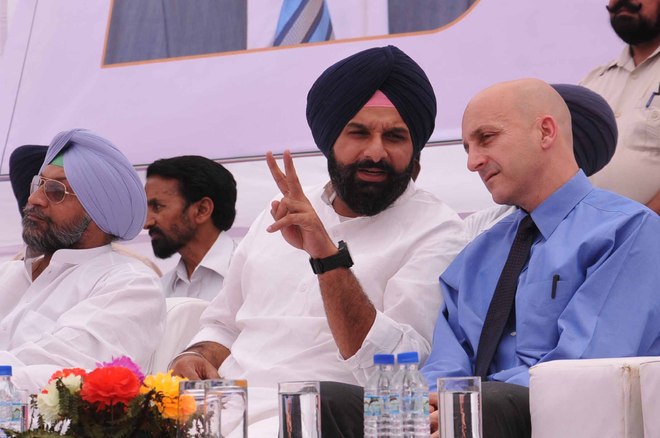 Sanjeev Singh Bariana
Nangla (Bathinda), April 29
The state government has received offers of more than 2,000 acres of land, mainly in Bathinda and Mansa districts, from farmers for leasing it out to the Punjab Energy Development Authority (PEDA) for setting up renewable energy projects. This was disclosed by Renewable Energy Minister Bikram Singh Majithia after inaugurating a 4 MW solar power plant here today.
Farmers will get a higher lease amount as compared to the market rates, along with an annual increment of 6 per cent. PEDA will facilitate setting up of projects related to renewable sources of energy on farmer-owned land, wherein private investors will take the land on lease from farmers for 25 years.
Constructed with an investment of Rs 35 crore by an Israel-based company, the Nangla project will produce 14,000 to 18,000 units of power daily.
With the forth solar plant in Bathinda district, the total production of solar power in the state has increased to 234 MW. It was just 9 MW in 2009.
Majithia said, "We plan to develop capacity to generate 5,400 MW non-conventional power by 2022 with 300 MW generation from biomass, 680 MW from cogeneration power, 4,200 MW from solar, 200 MW from hydel and 20 MW by converting waste into energy."
Noam Ben-Ozer, CEO and co-founder of Focal Energy, and local MLA Jeet Mohinder Sidhu also spoke on the occasion.