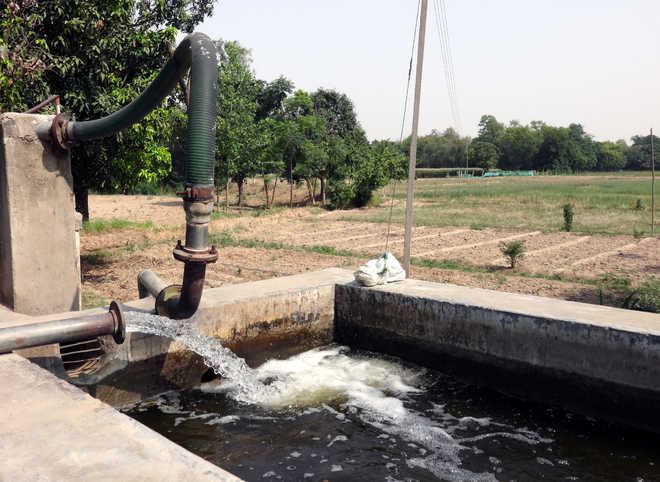 editorial@tribune.com
Mukesh Tandon
Tribune News Service
Panipat, September 19
The groundwater quality in Panipat and Sonepat has deteriorated. Eleven samples collected by a joint team of the Central Pollution Control Board (CPCB), Central Ground Water Board (CGWB), Public Health and Engineering Department and Haryana State Pollution Control Board from six locations in Panipat and five in Sonepat has failed the laboratory test. None of the samples meets the acceptable limits for drinking water prescribed by the Bureau of Indian Standards (BIS) for drinking water in IS-10500.
It was found in the analysis report that in 2018, TDS ranged between 780 and 4456 compared to between 357 and 2048 in 2017. The report said groundwater was badly contaminated in Panipat and Sonepat. Environmentalist Shailesh Kumar had filed an application before the NGT in 2018 over inaction against polluting industries in Sonepat, Panipat and other districts.
RTI activist Amit Rathee sought information about the matter under the Right to Information Act, in which it was revealed that the complainant mentioned 90 industries which had been issued closure notices by the CPCB for violation of emission norms and extracting groundwater without getting no-objection certificate (NOC) from the CGWB last year.
The report revealed that 81 industrial units had been extracting water from borewells with 79 of these drawing groundwater without obtaining NOC from the CGWB. A joint team had collected six samples from Panipat and five from Sonepat in December 2018 and all samples were sent for analysis to the CGWB laboratory in Chandigarh.
According to analysis reports, none of the samples meets acceptable limits for drinking water prescribed by the BIS. The quality of groundwater was compared to reports from 2014 and 2017. The comparison revealed that groundwater quality had deteriorated badly and there was manifold increase in concentration of most parameters, rendering groundwater unfit for drinking.