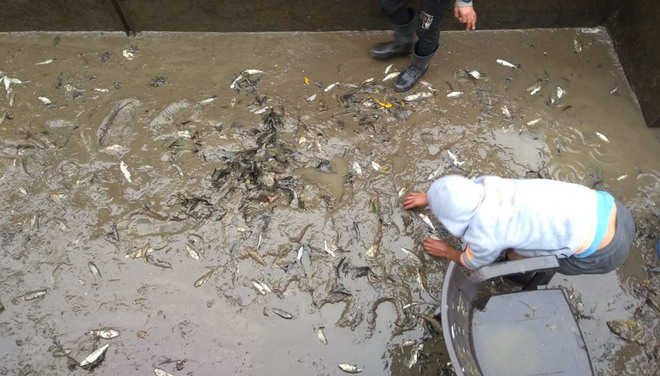 Tribune News Service
Mandi, March 17
A farmer from Kullu district has suffered a loss of Rs20 lakh as the dumping of muck in the Pakhnoj nullah of Haripur under Manali subdivision has killed trout fish in his farm.
The victim, Khushal Gupta, said the PWD, Kullu, was constructing a new bridge over the nullah and the work had been given to a private company. He said the muck was being dumped into the nullah. Its water was used in his farm for trout fish production. As the nullah water was full of silt, it had killed trout fish at his farm, causing a loss of Rs20 lakh.
He said before the construction work, the PWD authorities were urged to take precautions to avoid harm to fish.
The farmer sought a compensation and action against the erring officials.
Superintendent Engineer (SE), PWD, Kullu, Anil Sangrai said he said initiate an inquiry into the matter.