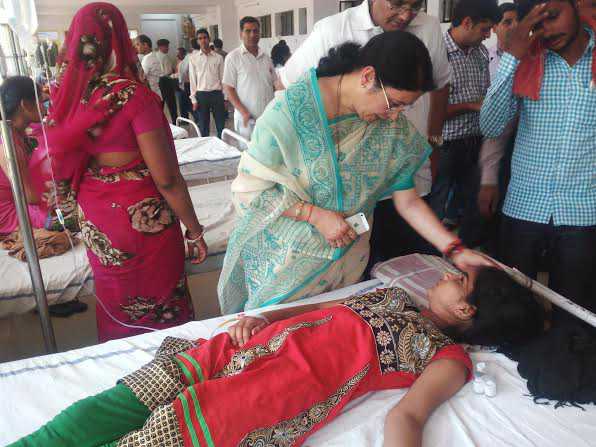 Our Correspondent
Jaipur, May 8
One child died and 350 people have taken ill in at least four residential colonies of the city since Saturday evening after they drank contaminated water supplied through government's pipes .
Some 60 people, among them 18 children, have been admitted to three major hospitals in the state capital.
Kanu alias Pragati, 8, died at Jaipuria Government Hospital last night, Chief Medical and Health Officer (II) Dr Ram Prakash Sharma said.
The state government's Medical and Health Department has been conducting out-patient camps in four localities near Gopalpura bypass and have distributed medicines to more than 350 people suffering from vomiting, stomach upset and dehydration.
Sewer supply leakage in to the water pipes is suspected to be the cause of the poisoning, a government official said.
Citizens held a protest as they placed the child's body on the road to demand compensation for the affected and action against those responsible.
Meanwhile, health authorities took water and food samples were also collected for testing.
PHED Minister Kiran Maheshwari and Medical and Health Minister R S Rathore visted all three hospitals where patients were admitted to ensure they were treated on priority.
Top News
The presidential poll nominations end on Friday
Rape includes marital rape for purpose of MTP Act
He was wanted for the murders of Gurlal Brar and Chandigarh'...
The blast took place in a parked bus at the old bus stand in...