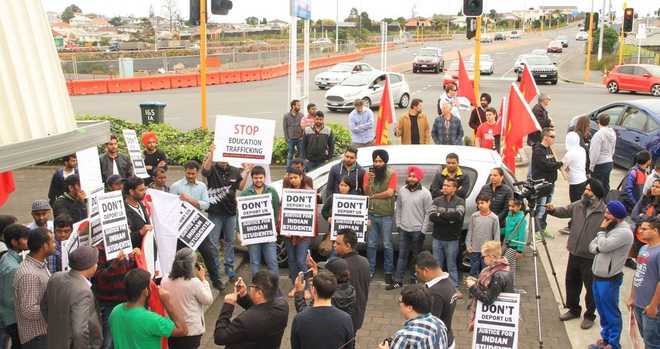 Vishav Bharti
Tribune News Service
Chandigarh, September 17
At least 150 Indian students face deportation in New Zealand for allegedly submitting fake financial documents to the Immigration authorities. They were handed over the deportation orders last week.
According to the Migrant Workers Association of Aotearoa, these students had applied for admission in private colleges through travel agents.
"They paid full fee (between 20,000 to 30,000 dollars). As per New Zealand Immigration requirements, international students need to provide evidence of enough funds to meet their living expenses for the duration of the course. The agents, in connivance with bank officials, submitted fake financial documents to the Immigration on behalf of the students. The latter had no knowledge of it till they received the deportation orders," said Anu Kaloti of the Migrant Workers Association of Aotearoa. She said this was done despite the fact that some students had the required funds.
She said the students, most of them from South India, had the support of the Indian diaspora in New Zealand. Ten days ago, they had held a peaceful protest. One of them, Sairup Teegala, a student at Royal Business College, had told a local Indian community news portal that it had been a nighmare for him and "had I known I had been misled by the agent, I would not have boarded the flight to New Zealand."
However, New Zealand Tertiary Education Minister Steven Joyce maintained the responsibility for submitting the correct information lay with the individual students.