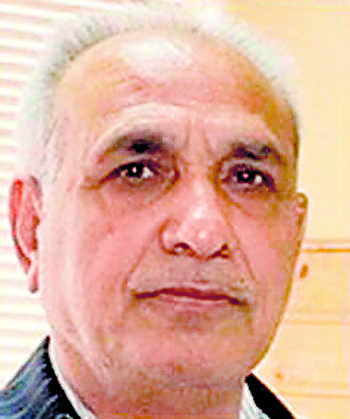 editorial@tribune.com
Azhar Qadri
Tribune News Service
Srinagar, July 17
Peoples Democratic Party founder member Mohammad Khalil Bandh on Wednesday resigned from the basic membership of the party and accused the party leadership of humiliating the veterans and elected members. He said the party "has upended after Mufti Mohammad Sayeed's demise".
Bandh, 70, was also a former minister and a loyalist of the Mufti family.
Bandh, in his resignation letter, to Peoples Democratic Party (PDP) president Mehbooba Mufti said it had become "mandatory" for him to ensure the "emancipation" of his workers.
"I am not here to count the umpteen reasons why I should resign, but in the interests of my workers, their fate and future, their dreams and emancipation, I find it morally sanctimonious to say goodbye to the PDP," Bandh said.
Bandh's resignation is another major setback for the PDP, which faced a series of defections after the collapse of the PDP-BJP coalition government last year. He was also instrumental in creating a stronghold for the PDP in south Kashmir immediately after the formation of the party in 1999. He was elected to the Legislative Assembly several times from the Pulwama constituency.
Bandh was currently the district president of the party for south Kashmir's Pulwama district.
The rise of the new leaders in south Kashmir, however, had shadowed Bandh's clout in the party, which reflected in his resignation letter.
"The party has upended after Mufti Mohammad Sayeed Sahab's demise and the old, elected and the experienced lot has not only been neglected but also humiliated," he said.
Bandh said he believed that the association with the PDP was "not worth continuing when the basic and founding principles are compromised, elected representatives are treated like naïve men with a minuscule authority both within the government and otherwise".