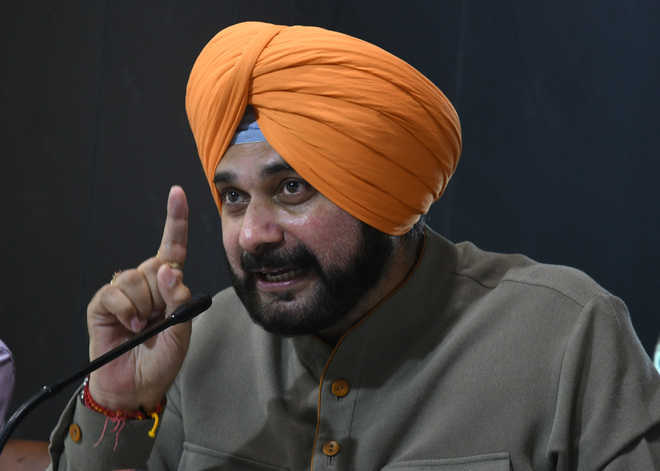 rchopra@tribunemail.com
Tribune News Service
Chandigarh, December 6
Following the gruelling 17-day election campaign, Punjab Local Bodies Minister Navjot Singh Sidhu almost lost his voice and has been advised complete rest for a few days.
Sidhu was on an intensive election campaign, where he addressed around 70 back-to-back public meetings, injuring his vocal cords. The doctors told him that he was on the brink of losing his voice and have suggested a complete rest for three to five days.
Announcing this here on Thursday, an official spokesperson said the continuous helicopter and plane travel had been detrimental to his health.
He has undergone a series of blood tests which require sincere evaluation. He has gone to an undisclosed location for a complete check-up and recovery. He is being administered specialised medication and physiotherapy.
In reply to a phone call by the Tribune correspondent, Sidhu cut the line and immediately responded on WhatsApp, "My vocal cords are damaged, shall need some rest and treatment to recuperate."