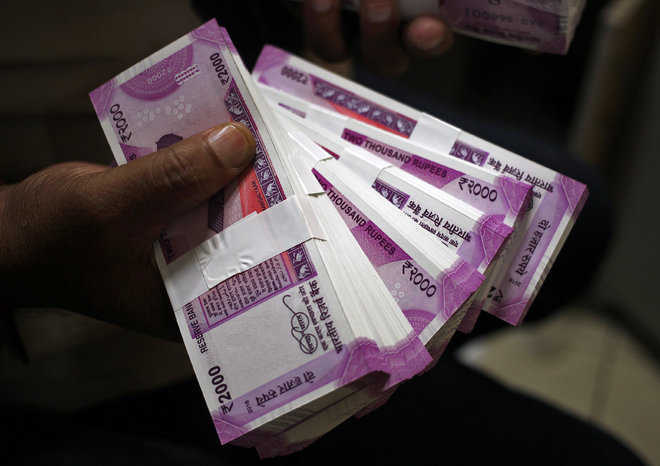 Balwant Garg
Tribune News Service
Faridkot, September 10
An alleged dispute over sharing of Rs 1.11 crore received from the BSF for acquisition of 46 kanal (27,830 sq yd) land near India-Pakistan border in Ferozepur district has brought to the fore a fraud committed in connivance with Revenue Department officials.
An inquiry by the Ferozepur Additional Deputy Commissioner (ADC) into the dispute revealed that the two persons got Rs 1.11 crore as compensation from the BSF for the acquisition of the land which was not theirs.
In 2012, the accused, in connivance with a revenue official, allegedly showed themselves as the owner of 30 kanal of the common village land and the BSF's 16 kanal near the border and pocketed the compensation.
When there was a dispute between the three persons over the relief money, one of them approached the Civil Court in Ferozepur, demanding the compensation from the BSF.
After the Commandant, 136 Battalion, BSF, wrote a letter to the Ferozepur DC, seeking clarification about allocation of funds for the acquisition of the land, the beans were spilled.
The ADC, in his inquiry report on August 21, found Balkar Singh, a revenue official (kanungo) in connivance with his two relatives Billu Singh, Amritbir Singh tampered with the revenue record to show them as rightful owner of 46 kanal land at Palla Megha village of Ferozepur.
In addition to recommending the recovery of Rs 1.11 crore from the accused along with interest, the ADC in his report has called for departmental action against the revenue and land acquisition officials for dereliction of duty, which led to the fraud.
In 2012, a payment of Rs 1.11 crore was released in the name of Billu Singh and Amritbir. The wrongdoing surfaced after one of the privy to this deal, Arjun Singh, filed a case in court here, claiming himself to be the owner of 16 kanal and 10 marlas of land. However, Arjun Singh withdrew the case after reaching a compromise with Billu and Amritbir, but by that time the fraud was revealed.
DC Chander Gaind said he has already written to the SSP Ferozepur to register a criminal case against kanungo Balkar Singh, Billu and Amritbir. The kanungo has been placed under suspension. SSP Vivek Soni said for it being a financial crime, the case had been sent to DGP, Bureau of Investigation.