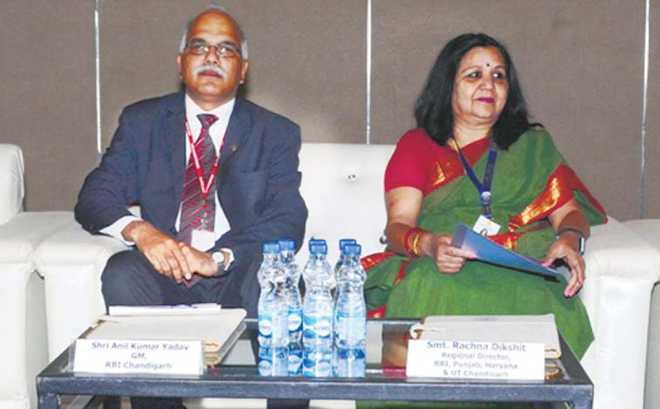 Tribune News Service
Amritsar, May 22
After the successful implementation of National Mission for Capacity Building of Bankers (NAMCABS)-Phase I for financing the Micro Small and Medium Enterprises (MSME) sector, Reserve Bank of India (RBI) has now moved to NAMCABS-Phase II.
Rachna Dikshit, Regional Director, RBI, Chandigarh inaugurated the workshop. In the event, topics like RBI guidelines, credit guarantee architecture for MSME financing and recovery management, alternative tech driven approaches to financing MSMEs like big data, fintechs, P2P lending, TReDS, movable asset based financing, role of CERSAI, management of sick account, credit scoring and rating models for MSMEs, assessment of term loans and composite loans, effective communication were covered.
Representatives from industry associations were also invited to interact with the participants. Entry and exit quiz were held and the winners were distributed prizes. The purpose of these workshops is to sensitise the bankers towards MSME enterprises and to increase flow of credit to the sector. It will help to improve entrepreneurial sensitivity among the field-level functionaries of specialised MSME branches of commercial banks.
RBI's Chandigarh office has so far conducted 11 NAMCABS workshops at Gurgaon, Ludhiana, Chandigarh, Amritsar, Hisar, Jalandhar, Pathankot, Karnal, Chandigarh, Faridabad and Bathinda covering all 44 districts coming under its jurisdiction and trained around 875 bankers. This is the 12th workshop at Amritsar in which four districts including Tarn Taran, Gurdaspur, Kapurthala, besides host district will be covered.
Top News