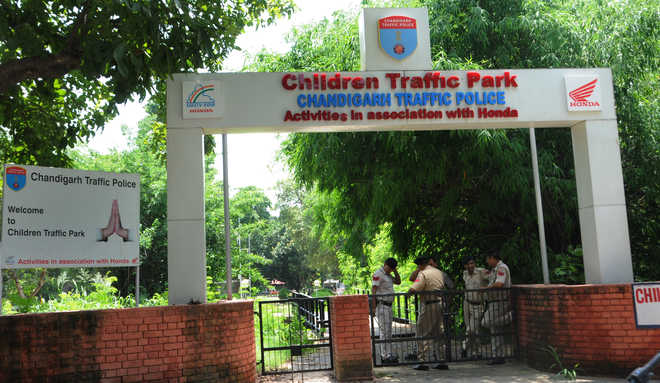 Amit Sharma
Tribune News Service
Chandigarh, August 15
A 12-year-old girl student of a government school in Sector 23 was allegedly raped by a middle-aged man suspected to be a drug addict, at Children Traffic Park in Sector 23 on Tuesday morning.
The incident was reported at around 8.30 am when the victim was crossing from the park after attending the Independce Day celebration at her school. The suspect allegedly caught hold of her and dragged her into a nullah.
The victim was allegedly raped on knife point after which accused fled the spot.
(Follow The Tribune on Facebook; and Twitter @thetribunechd)
The victim returned home in Sector 24 and narrated entire incident to her parents.
UT SSP Eish Singhal who was present at Independence Day celebrations at parade ground in Sector 17 rushed to the spot.
All the area DSPs and SHOs also rushed to the spot.
The victim was taken to Government Multi Specialty Hospital sector 16 for medical examination.
The cops investigated the crime spot for over four hours.
A rape case and under sections of POCSO Act has been registered at Sector 17 police station and an investigation has been initiated, the police said.
Top News
Congress' state in-charge says the party is tipped to get th...
Launches attack against nepotism and graft; seeks collective...
Says Congress will oppose attempts to put leaders like Gandh...
Chandrashekhar Harbola was part of a 20-member troop that wa...
One attack occurred at a minority habitation in Chadoora in ...