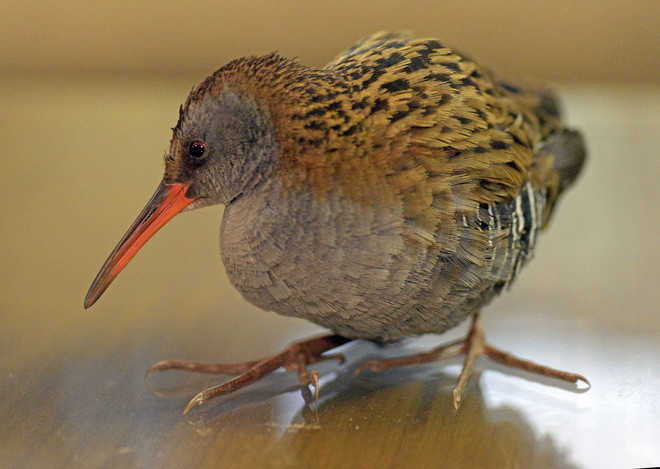 Ramkrishan Upadhyay
Collective efforts of residents saved a rare migratory bird. Raminder Singh Ghai, a resident of Guru Nanak Society, Sector 48-C, Chandigarh, noticed the bird during the morning walk and brought it to the residence of Kulbhushan Kanwar, a bird watcher.Kanwar said it was a water rail (rallus aquaticus).
The bird breeds in well-vegetated wetlands of J&K and migrates in harsh winter. Kanwar provided the first aid. He said Dr Matinder Sekhon, president, Chandigarh Bird Club, advised about the diet to be given to the bird.
Santosh Kumar, Chief Conservator of Forests, advised him to take the bird to the Chhatt Bir zoo hospital.
Kanwar, along with Dr Gurpartap Singh, a bird watcher and the member of the Natural Biodiversity, went to the zoo and handed over the bird to the hospital authorities for treatment. An adult water rail can be 23-28 cm long and like other rails, its body is flattened laterally with brown upper parts and blue-grey under parts. It has long toes with short tail and long bill. Its iris are red and the legs flesh brown. "When we left it at the zoo hospital, it had started using wings but did not eat or drink.
Top News
Shashi Tharoor will file his papers today and May later with...
With the latest hike, the repo rate or the short-term lendin...
Justice Jaswant Singh of the Orissa High Court has been reco...
Bumrah was on Thursday ruled out of the upcoming T20 World C...