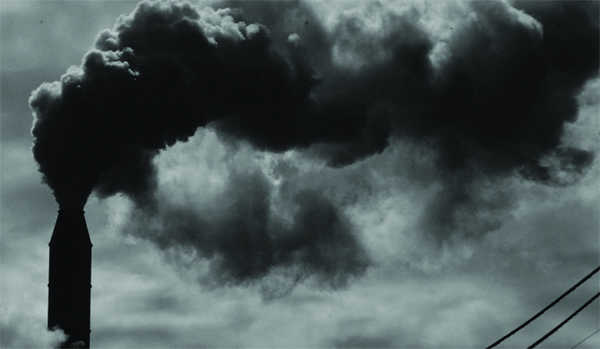 Ambika Sharma
Tribune News Service
Solan, July 1
With less than 50 per cent industrial units sending their untreated effluents to the Rs 60 crore Common Effluent Treatment Plant (CETP) set up in the Baddi industrial area, the plant is barely treating 11 million lt waste per day as against the proposed 25 million lt per day.
The facts came to the fore during a quarterly meeting of the zila parishad where officials of the Pollution Control Board's Baddi office apprised the members of the plant's working.
Zila parishad chairman Dharampal Chauhan raised a question on the number of effluent treatment plants installed in the industrial units of the Baddi-Barotiwala-Nalagarh (BBN) area and whether they were working efficiently. He also questioned the officials whether they had drawn samples from the Sarsa river near the Truck Operator Union's office and if the samples had failed what action had been taken against the erring industrial units. He said various natural sources of water were getting contaminated due to letting out of untreated effluents into the water and people were falling ill. The Pollution Control Board officials stated that no industrial unit discharged its untreated effluents into the Sarsa river and samples were drawn at least four times a year.
Chauhan, while terming the reply inappropriate, said the officials of the board failed to respond appropriately to the query and it reflected their dilly-dallying attitude. He directed them to furnish the entire facts in the next meeting. He also took exception to the absence of officials, including five executive engineers of various departments, saying they should be serious about the quarterly meeting where significant issues were dealt with.
Various members raised issues about the poor condition of roads, including Solan-Jaunjee, Mangughat-Dalehar Malayan, Rajpura-Khera, Patta Mehlog-Goyla, Gyana-Chandi, and demanded immediate repair.
The meeting was attended by officials of various departments, including the PWD, Police, IPH, PCB, Revenue, Education and Civil Supplies.
Top News
Over 3,000 tourists from various parts of country reported t...
Third top leader of AAP nabbed by a central agency in a year...
Bench led by Justice Sanjay Kishan Kaul directs Centre to fu...
Indian javelin star threw 88.88m, a season's best, to clinch...
Agency alleged Kapoor received money for performing at the w...