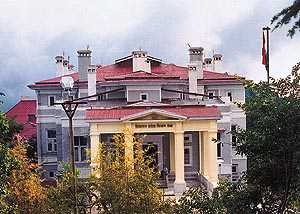 Shimla, March 5
The month-long Budget session of the Himachal Assembly would commence here tomorrow, with Chief Minister Jai Ram Thakur presenting his first state budget on March 9.
The session, which culminates on April 5, would have 17 sittings, including two private members' days on March 8 and March 30, an official release said.
There would be nine days' recess from March 17 to March 25 to enable the House committees to scrutinise the budget, the release said.
The BJP and the Congress Legislature parties will meet here tonight to finalise the strategy for the second session of the 13th Vidhan Sabha.
In the 68 members House, the BJP has 44 members followed by the Congress (21), Independents (2), and CPI(M) (1). PTI