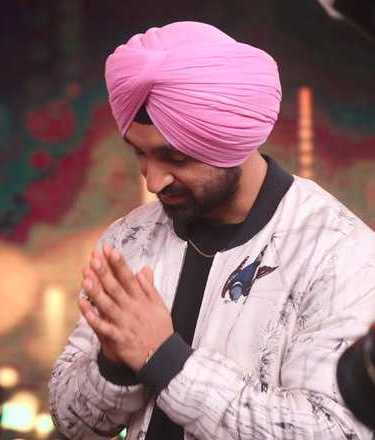 Mona
Do you know? Main India Nu Kinna Pyar Karda... is what Twitteratti is crooning as Do you know hitmaker Diljit Dosanjh postpones his Houston show, which courted controversy on being purportedly presented by a Pakistani national.
In a quick response to Federation of Western India Cine Employees's (FWICE) demand to cancel visas to the singer and his troupe to the Ministry of External Affairs, Diljit clarified on his Twitter page that his contract is with Shri Balaji Entertainment. "I love my country and will always stand for the greater interest of the Nation, India, always," he posted next to India's flag and fist emoji showing support.
Political turns
Post the 2016 Uri attacks, Pakistani artistes in Hindi film industry and Indian artistes performing in Pakistan have attracted a fair share of controversy. Post Pulwama, All India Cine Workers Association banned Pakistani actors and artistes working in India. Last month, Mika came under attack for performing in Karachi, Pakistan, at a private party. And, now it is Diljit. Should geographical boundaries and political contentions colour artscape?
Musician Dub Sharma says it is a new jingoistic 'trend'. "Everybody is hopping on to this bandwagon forgetting that shows are the rozi roti (earning) not only for the singers, but also their troupes. "No one has the right to snatch someone's living. And putting Diljit Dosanjh, who has earned only recognition for the country, in a spot isn't fair." Talking about futility of war, Sharma says, "Instead of banning each other, Indian and Pakistani artistes should come together to promote music and peace."
The public believes what they are shown, opines singer A Shawn. "There are graver issues that get overlooked, but anything to do with a celebrity gets highlighted," says Shawn, who has worked in Australia, UK and is currently in Punjab prepping for his next music album, "For an artiste, geographical boundaries mean little; whosoever appreciates my work is respectable for me."
Hue & cry
Gurpreet Khetla, artist producer/presenter and overseas event organiser, sees this as one controversy that could have been avoided. "The show was planned at Houston where Indians and Pakistanis live like brothers enjoying Punjabi music together, then why this hue and cry?" asks Khetla, who is in the Punjabi music industry for the last 17 years. While he is all for caution when two countries are at loggerheads, he deems art could help transcend barriers. "Artistes irrespective of where they are respect talent; not so long ago, Pakistani artistes got work and respect in India, and vice versa." The issues like the current one may occur due to rivalries, "At times, it's the competitors who spark such issues to harm business."
Word of praise
Meanwhile #WeStandWithDiljitDosanjh trended on Twitter. "Tere yar nu daban nu firde ne pr dabda kithe hai," posted a fan taking detractors of the singer to task. 'Fake news' was another hashtag that trended in favour of Udta Punjab actor who tweeted, "Bas Karo Oye.. koi Gal Pata V Hai..Avi.. FAKE NEWS"
Ashoke Pandit, chief advisor, FWICE, has lauded Dosanjh's move, "FWICE appreciates this stand of Diljit. It sends a strong message — that for Indians, country comes first, irrespective of prejudices and choices. You have set a precedent for the future."
Nation first
When it comes to the nation, we stand in solidarity. There have been instances where their artistes earn name here, but do not respect our country. In that case, they must be taught a lesson. These distances must be bridged politically, but nation first... forever. — Jasbir Jassi, singer
Message of peace
Music di taan koi sarhad nahi hondi. Diljit bhaaji has won the world over with his songs. His concert at Houston would only have brought Indians and Pakistanis together. Ideally, the conflict between countries should be resolved with a political solution, but if banning singers and shows helps, by all means, go ahead! — Jass Bajwa, singer
mona@tribunemail.com