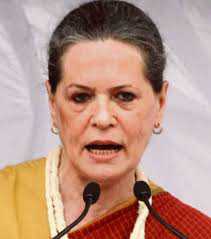 New Delhi, October 23
The Congress today appointed former three-term MLA Subhash Chopra the new president of Delhi unit and cricketer-turned politician Kirti Azad the campaign committee chief for the state ahead of February 2020 polls.
Congress president Sonia Gandhi approved the appointments three months after former CM Sheila Dikshit, then president of Delhi Congress, passed away on July 20. The Congress chief further cracked the whip on indiscipline in party ranks with the disciplinary committee issuing a show-cause notice to five senior state leaders for publicly attacking Delhi AICC in charge PC Chacko last week.
Those put on notice are former Delhi ministers Kiran Walia, Mangatram Singhal and Ramakant Goswami and former councillors Rohit Manchanda and Jitendra Kumar Kochar. The committee had asked for an explanation within 15 days as to why action should not be taken against them for issuing public statement against the senior party leaders, said disciplinary committee chief Motilal Vora.
The move signals Sonia Gandhi's decision to come down on rebellion with a heavy hand, having done nothing against former Haryana Congress president Ashok Tanwar, who publicly accused senior party leaders of selling party ticket.
With elections due in Delhi and the Congress house in a disarray, Gandhi took the decision of naming Subhash Chopra the successor of late Sheila Dikshit at a time when latter's son and former MP Sandeep Dikshit was also in the fray for the position.
Sandeep Dikshit, at loggerheads with Chacko, had recently accused him of leaking to the media a personal letter he wrote to the state Delhi in charge. Delhi state leaders close to the late Sheila Dikshit last week accused Chacko of the same (leaking a personal letter) and asked him to step down from the post. The war between Chacko and this section in Delhi Congress has been brewing since and took a new turn today with show-cause notices to top state leaders whose next moves would be interesting to watch.
While Chopra has his task cut out and must forge unity in a divided house, a section of Congress leaders were anxious today over Kirti Azad, a recent entrant to the Congress from the BJP, being named the party's campaign in charge in the state. — TNS