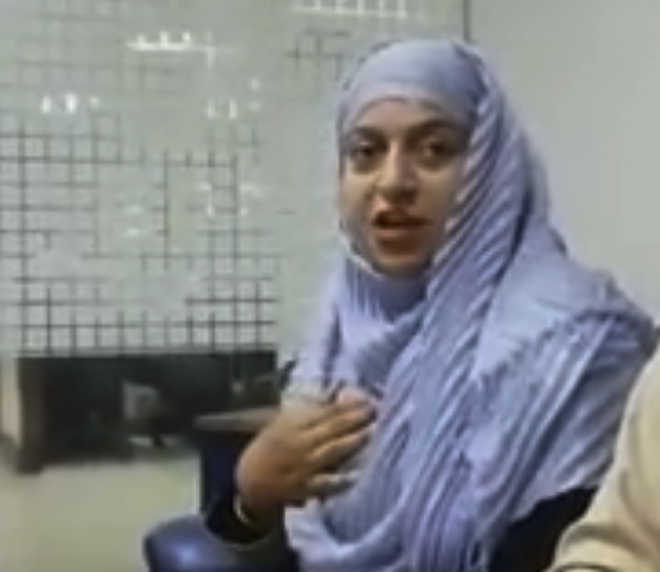 Lahore, April 24
Pakistan has extended for six more months the visa of an Indian woman, who had embraced Islam after marrying a local man during her visit to Pakistan to attend the Baisakhi festival, according to a media report on Tuesday.
Kiran Bala, who after converting to Islam has taken the name Amna Bibi, had applied for a Pakistani citizenship and extension to her visa.
Bala, who hails from Punjab's Hoshiarpur district, had arrived in Lahore by a special train on April 12 to attend Baisakhi festival celebrations.
During her visit, she embraced Islam and married a resident of Hingerwal, Lahore, on April 16 at a ceremony held at an Islamic seminary here.
She had moved the Lahore High Court on April 21 as her visa was expiring. The high court extended her visa by 30-days and also directed the Pakistan's interior ministry to decide whether she was eligible for the six-month extension as per her application.
Approval for the visa extension of the woman was granted yesterday, the Express Tribune reported.
Confirming the extension of her visa for next six months, her Pakistani husband Muhammad Azam said, "I will receive the passport and other documents."
The interior ministry, acting on the orders of the Lahore High Court, had summoned Bala and her husband to Islamabad.
The couple appeared before the officer concerned yesterday but there was a delay as she was not carrying her passport, which was with the Evacuee Trust Property Board (ETPB).
Her passport was needed for verification of the first visa. The ETPB keeps the travel documents of visiting Indian pilgrims.
The ETPB later gave Bala's passport to the immigration authorities after which her visa was verified, following which, the approval for an extension of the visa for six more months was granted, the report said.
"I am hopeful of getting the Pakistani nationality too," she was quoted as saying in the report.
According to the present laws in India and Pakistan, nationality is granted by both the countries after seven years, the report said. — PTI