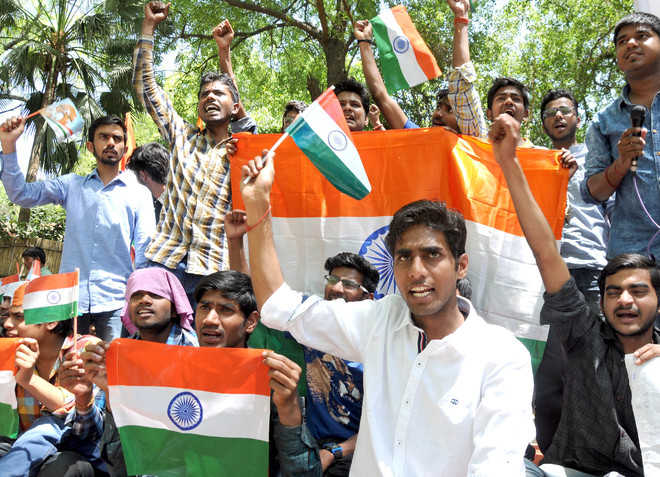 editorial@tribune.com
Tribune News Service
New Delhi, April 13
Outstation students of the National Institute of Technology (NIT) today held a protest at Jantar Mantar in Delhi, demanding shifting of the campus from Srinagar in the backdrop of the clashes between local and non-local students of the institute.
The protesting students pressed for their demands, including relocation of the Srinagar NIT campus and withdrawal of all cases against non-Kashmiri students. They expressed concern over the security of the non-Kashmiri students at the NIT and urged the Centre to intervene in the matter.
A group of outstation students have left the institute after the Human Resource Development Ministry gave them an option of taking the exams later.
It all started on March 31 after India lost to West Indies in the World T-20 semi-final and some local students reportedly celebrated by bursting crackers. This led to a protest by outstation students, resulting in clashes on the NIT campus. Since then, the situation on the campus has been volatile.
Last week, the HRD Ministry sent a three-member team to the NIT campus to take stock of the situation and resolve the issues of students. The team is expected to be in Srinagar till the exams are over.