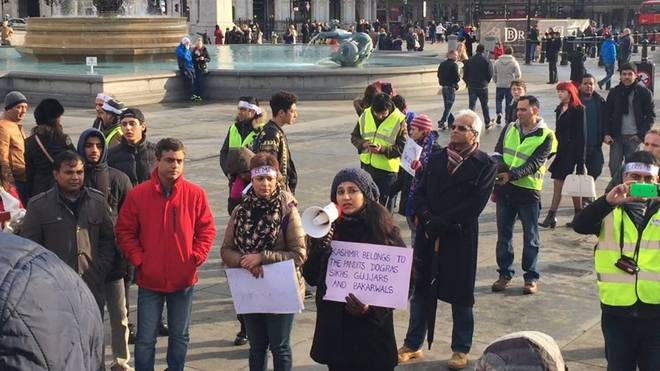 editorial@tribune.com
Sumit Hakhoo
Tribune News Service
Jammu, October 22
For the first time in decades, displaced Kashmiri Pandits and Dogra activists have joined hands to counter the separatist lobby in the United Kingdom (UK) on October 26, which marks the 68 years of signing of the instrument of accession by Maharaja Hari Singh, the last Dogra ruler of J&K.
A showdown is likely between the activists as separatist supporters observe the day as black day while the minorities have always supported the accession of the state with India in 1947.
Several events are jointly planned by the Kashmiri Pandits Cultural Society (KPCS), UK, a Pandit group, and the Voice of Dogras (VoD), established by a group of professionals and students from J&K living in Europe to highlight the plight of minorities.
A seminar will be organised at the House of Commons, the lower house of British Parliament on the situation in J&K and the historical validity of the accession in the backdrop of militancy and insurgency which erupted in 1990, displacing 3.50 lakh Hindus from the Valley and several massacres in the Jammu region, carried out by militant groups.
Documentary films and an exhibition of the Dogra rule will be the highlights of the event. It will be attended by British lawmakers, including MP Bob Blackman.
"For the last 68 years, a particular region and a certain narrative has overshadowed all others. This event is historic on many levels, starting from the fact that two ethnic minorities of the state have come together for a common cause to present the real picture of J&K before the world," said Manu Khajuria, founder member of the VoD.
Separatist supporters from both sides of the divided Kashmir have an active network in Europe and pursue an agenda to create pressure on India about the happenings in the Valley.
"For a very long time, we have been fighting the strong and growing anti-India lobby in the UK, especially with regard to Kashmir. Sadly all these years, we seem to have played into their hands by referring to only Kashmir and not the Jammu region. Through this seminar we want to break the barriers of regionalism," said Lakshmi Kaul, executive member, KPCS.
October 26 marks the day when Maharaja Hari Singh signed the instrument of accession in 1947, paving the way for the arrival of the Indian Army which saved Srinagar from tribal hordes led by the Pakistan army.
Cities