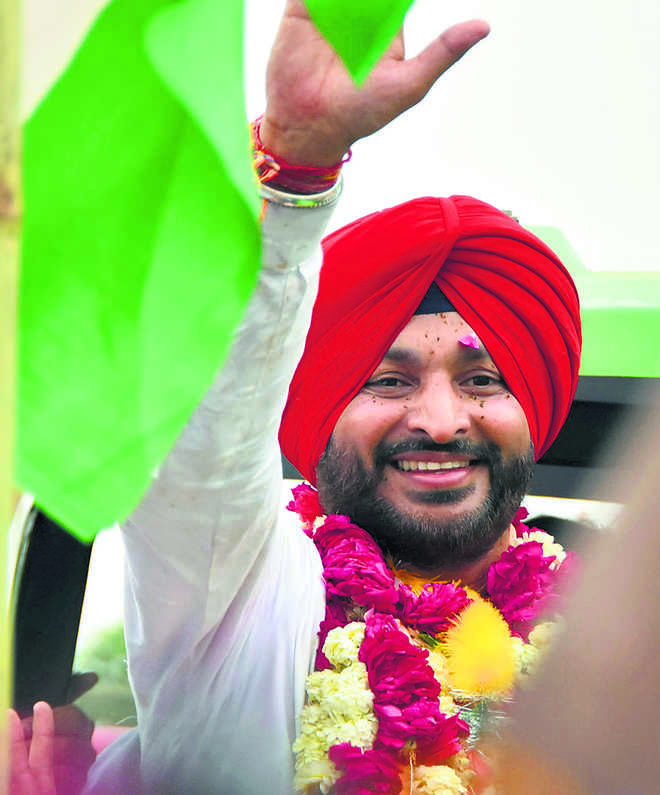 The current poll will signify the true coming of age for young one-time Ludhiana Congress MP Ravneet Singh Bittu. Emerging as a leader in his own right, the grandson of iconic late CM Beant Singh appears confident of a win from the Punjab's commercial capital. In an interview with The Tribune reporter Ruchika M Khanna, he says the anger against the Badals and SAD as well as loss of faith in the third front will see him through. Excerpts:
Contrary to 2014, Ludhiana has a strong Modi wave this time. How will you counter it?
Our family's rich political legacy as well as my personal reputation of being a man of the masses are attracting voters towards my campaign. Demonetisation has hit Ludhiana hard. The ill-conceived decision forced the industry to cut production, resulting in massive lay-offs. It broke the backbone of business and people haven't yet forgotten those hardships… My work and the mess created by the NDA (through DeMo) and the SAD-BJP alliance during their 10-year misrule till 2017 are sure to work in my favour.
What's the main challenge?
It's but natural there will be anti-incumbency against some Congress leaders after two years of rule in Punjab... I am telling the voters this election is not just about galli-naale or sadak-bijli, but about who they want to see as PM and who can offer better development and economic policies. I always list the Congress' historic NYAY scheme.
Is party infighting troubling you?
There is no infighting and all Congress MLAs from Ludhiana are supporting me. It's a canard spread by the Akalis. The fact is state Minister Bharat Bhushan Ashu, senior MLAs Surinder Dawar and Rakesh Pandey are supporting my campaign. Dawar sahib sees me as a son and his entire family is canvassing for me. Pandey ji too has been arranging meetings.
Detractors say you won last time due to your grandfather?
No doubt, Ludhiana people still have a lot of regard for him. But after some time, a politician has to perform on his own and connect with the masses. I have been raising my voice for the people of Punjab in Parliament and outside and am available for my electorate round the clock.
Will AAP decimation affect you? Will the votes shift to Lok Insaf Party chief Simarjit Bains?
Most of the AAP votes have shifted to the Congress, as was evident in the rural polls. Some may go to Bains but since he has been an MLA for seven years, there is strong anti-incumbency against him too. He is the richest candidate in Ludhiana and people must ask him how his wealth multiplies. Also, he had said he would fight against Sukhbir Badal, but backtracked. I was the one to take on Sukhbir in Jalalabad in 2017.