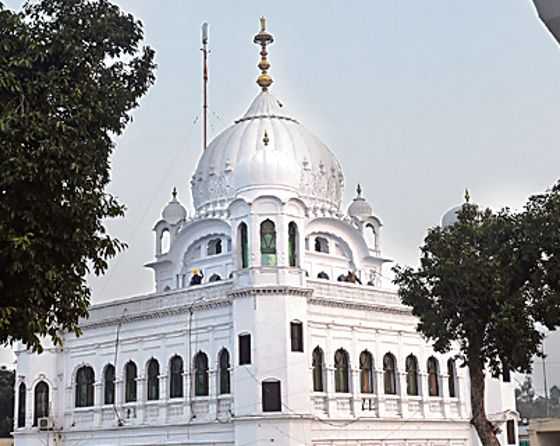 New Delhi, October 20
Even after the formal announcement by the Centre to begin online registration of devotees visiting Kartarpur Sahib from today, the same could not be started as officials in the Ministry of Home Affairs (MHA) said a number of "unresolved issues", including Pakistan's insistence on charging pilgrims $20 per visit, remained.
The officials said the announcement on October 16 was made in view of the proposed signing of agreement between India and Pakistan on October 19, but the same could not happen as there still existed a few unresolved issues.
A senior MHA official said the issues include Pakistan's insistence on charging $20 from each pilgrim and the pilgrimage timing every day (first entry and last exit time).
On October 16, Chairman of the Land Ports Authority of India and Additional Secretary in the MHA Govind Mohan had said the online registration for pilgrims would begin on October 20, subject to signing of agreement on the remaining issues.
Pakistan is yet to respond to India's requests to reconsider charging of fee, allowing 10,000 pilgrims on special occasions and a protocol officer to accompany pilgrims. — TNS
Issues unresolved: MHA
$20 fee from each pilgrim
Daily pilgrimage timing
10K pilgrims on spl occasions
Protocol officer tagging along
Manmohan won't attend Pak inauguration
New Delhi: Former PM Manmohan Singh will not attend the inauguration of Kartarpur corridor in Pakistan on November 9 and only go to Kartarpur Gurdwara as a pilgrim. After Pak Foreign Minister Shah Mahmood Qureshi claimed in Multan that Singh had accepted their invitation to attend the formal opening, Singh's close aides here said the former PM had already written to Pakistan informing that he would be crossing over as part of a jatha. Pakistan newspapers had quoted Qureshi as saying Singh had accepted the invite. TNS