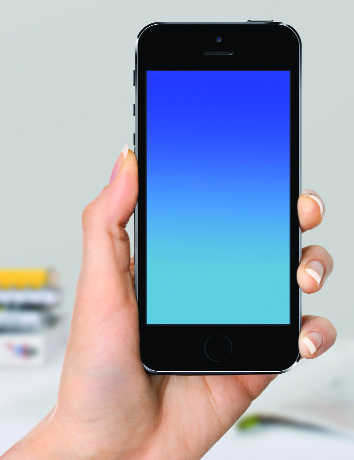 Tribune News Service
Chandigarh, January 2
With Lok Sabha elections in mind, the Punjab Cabinet today gave its approval to one-time settlement (OTS) of non-compoundable building violations up to June 30, 2018, and smartphones for the youth — 40,000 of them in the first phase — as promised by the Congress during the Assembly poll.
To appease teachers, who have been on the warpath, the government did away with mandatory transfer after seven years of service in a zone/school. Also, a transfer request can now be made after a year instead of a minimum three years at one posting. The online transfer policy comes into effect from the 2019-2020 academic session.
Regarding the OTS, Navjot Singh Sidhu, Local Government Minister, said the government aimed at mopping up Rs 700 crore as revenue. The Cabinet approved the promulgation of 'The Punjab One-Time Voluntary Disclosure and Settlement of Violations of the Buildings Ordinance, 2018'. Ministers representing urban constituencies had opposed the draft of the scheme prepared by the Local Government last year.
"After deliberations with my Cabinet colleagues and other stake-holders, the fee for regularising the violations has been reduced, the floor area ratio (FAR) increased and the procedure made less tedious. It would be ensured that unauthorised buildings adhere to the parking, fire and safety standards across the state", Sidhu said.
The Cabinet approved the modalities for the distribution of smartphones with 40,000 students graduating from government colleges and technical institutions to be covered in the first phase, costing the exchequer Rs 10 crore. The beneficiaries would be required to submit self-certified affidavits, stating that they do not own a smartphone. They would be provided a one-time bundled 12 GB data and 600 local minutes talk time (voice) with a one-year validity.
The vendor to implement the scheme shall be selected through the bidding process for which the tender document has already been floated by the Punjab Information and Communication Technology Corporation. Vendors shall be on board within a period of about two months and the first batch of phones is expected to be distributed in March.
The Cabinet authorised the Chief Minister to finalise the name of the scheme.
---
WOOING YOUTH
40,000 students graduating from government institutions to get smartphones
They will submit self-certified affidavits, saying they don't own a smartphone
Will get one-time bundled 12 GB data, 600 local minutes talk time, 1 yr validity
In all, three lakh phones to be distributed, costing the exchequer Rs 90 crore

---
EYING HOME OWNERS
One-time settlement (OTS) of non-compoundable building violations
Fee for regularising violations cut, FAR up, procedure made less tedious
Unauthorised buildings have to adhere to parking, fire & safety standards
The govt aims to mop up a revenue of Rs 700 crore through the scheme

---
APPEASING TEACHERS
Transfer after seven years of service in zone/school scrapped
A transfer request can now be made after a year of posting
Online transfer policy comes into effect from 2019-2020 session
Teachers, who form a chunk of votes, have been on the warpath